Benny The Butcher Readies 'Tana Talk 4' With Teaser Trailer & Flight Club Performance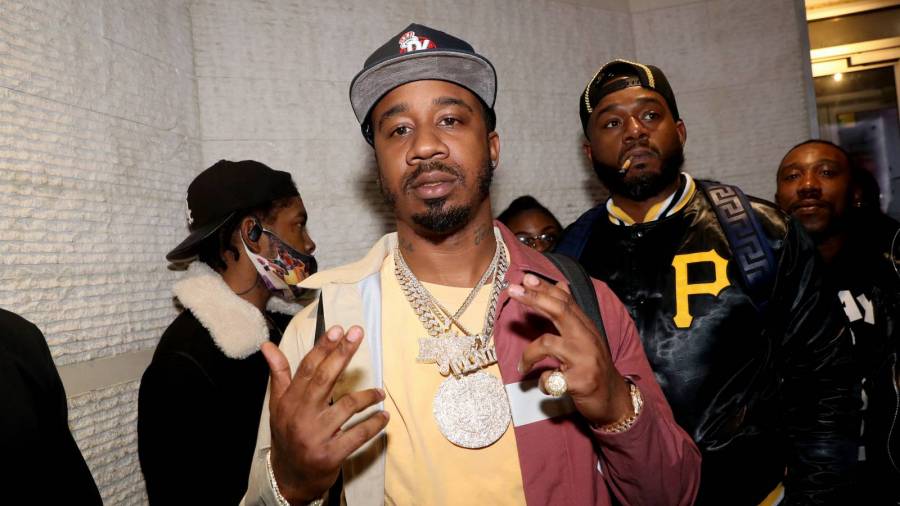 Benny The Butcher has kept his foot firmly on the gas pedal with the remarkable run he's been on the last couple of years. Fans are looking forward to Benny's Tana Talk 4, which he took to Twitter to tease fans with a video, but he also warmed people up more by performing at Flight Club's new Flight Club Fridays platform.
Flight Club had Benny visit their New York City store in SoHo for an interview and three-song set in their second episode. For the mini-concert, Benny performed classic records such as "5 to 50," "One Way Flight" and "Legend." In the interview, Benny spoke on his come-up and how important it is to play your role to see the success you want in life.
"I didn't start off where I'm at," Benny told Flight Club. "You got to play the position to get to where you want. Everybody got the ideas and everybody got the knowledge but its about doing the shit. It's about being comfortable playing your position. When it was my turn to be at the forefront, I'm at the forefront."
Benny also took time to share his first memories walking into Flight Club's New York store. According to the rapper, the experience was like any other person's who walked into the sneaker reseller for the first time.
"One of my first trips coming to New York City, and you know what I mean, coming into the store and just not being able to afford the shit [laughs]," he said.
Flight Club Fridays is the popular sneaker reseller's new monthly event that highlights burgeoning new acts as they talk about their careers, sneakers and perform a small concert at various Flight Club locations. The first episode featured R&B singer Audrey Nuna.
Honestly if u kno anything about my music you can watch this 32 sec video and be able to tell that TT4 is gon be PRESSURE pic.twitter.com/095uSDVHov

— BENNY THE BUTCHER (@BennyBsf) September 23, 2021
While Benny The Butcher is busy keeping his momentum going strong, people are salivating at what's to come on Tana Talk 4. In the teaser he shared on Twitter, Benny tweeted, "Honestly if u kno anything about my music you can watch this 32 sec video and be able to tell that TT4 is gon be PRESSURE."
Fans are also wondering what's going on with the alleged collaboration between him and Drake. Benny explained in a new interview with Wayno for Connected that Drake is going to decide when and where the record drops.
"Drake is Drake. He's the biggest artist in the world, so ain't no tellin' where that song gon' land," Benny told Wayno. "We got the song, I played it for all the homies. It's a vibe and he gotta place that where he sees fit to it. I feel like it definitely would have fit in and definitely would have mixed things up, but I also see why he didn't put it on [Certified Lover Boy]."