Benny The Butcher Says Drake Was 'Talking His Shit' On Highly-Anticipated Collab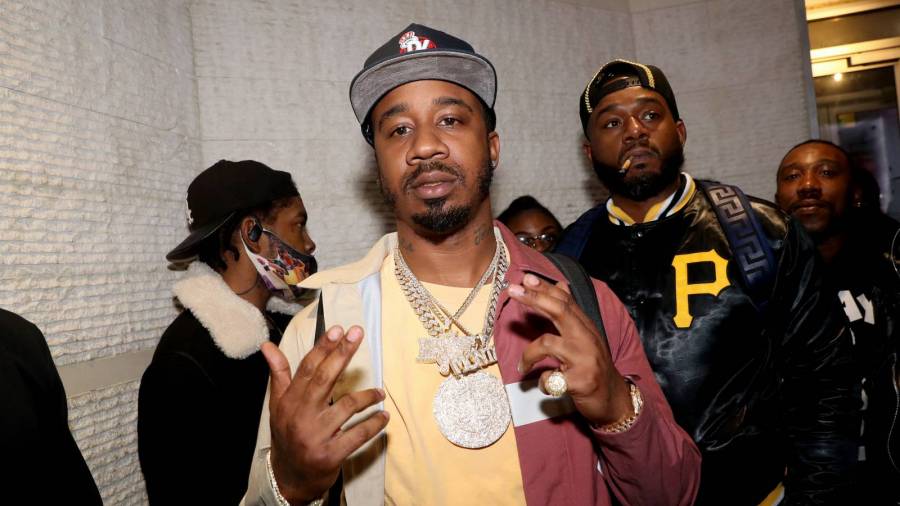 The first collaboration between Drake and Benny The Butcher is something fans have been anxiously awaiting since both artists teased the song in 2019. While Drake has remained tight-lipped regarding the track, Benny has been giving fans bits of information regarding the highly-anticipated joint effort.
During a visit to the Big Facts Podcast, the Griselda rapper gave another update on the song, revealing once again it's a matter of timing and waiting for the right moment to drop the record.
"It's like this, it's like, levels, you know what I'm saying," Benny said. "I wanna — shit, it's a record from Drake. I want it to work out. It's a build-up thing. It's not just about getting it and throwing it up, and it's about timing. That's muthacking Drake, Aubrey Graham. So, even if you got a record with that n-gga, you can't just throw it out. You gotta get ready when he ready, too. It's all that type of shit so, you know what I mean, it's just whenever."
View this post on Instagram
Benny also praised Drake for reaching out and wanting to work with him.
"How we were saying about the followers and all that a few minutes ago, I'm appreciative of n-ggas like that who just not reaching out to n-ggas who just got — 'cause he could work with anybody," he said. "I'm appreciative of that. To be honest with you, even if them shits never came out, the conversations that we had, I know that he a guy who respects my flow and I respect his and what he's done in the game, so it's about that. But I can't wait for this muthafucking record."
Benny also confirmed they got busy on the mic. When asked if the song was a bars record, Benny replied Drake was "talking his shit like he always do."
The proud Buffalo native is expected to drop Plugs I Met 2 on Friday (March 19), which serves as the follow-up to the 2019 original. Guest features include Jim Jones, the late Chinx, French Montana and 2 Chainz.