Beyoncé Gifts Her Clique With 'Fuck 2020' Gold Necklaces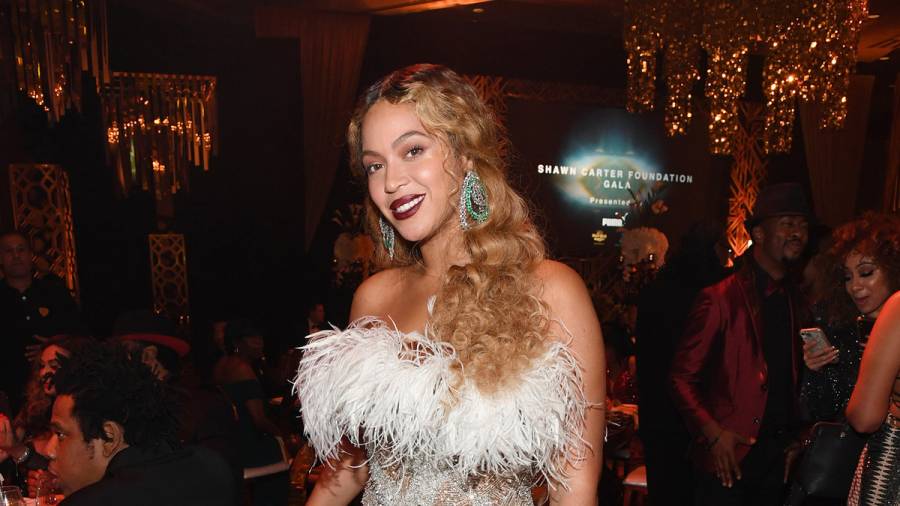 Beyoncé is bidding farewell to an intense year with an icy commemorative token.
The superstar singer's cousin Angie Beyince revealed Bey gifted her girls with gold 'Fuck 2020' necklaces in an Instagram post on Monday (December 28). The pendant features '2020' encrusted with diamonds and stretched to look like a hand giving the middle finger.
"@beyonce gifted all of her girls with this amazing custom 2020 necklace," Angie wrote in the caption. "'[Fuck] 2020' It's a hand with middle finger and the year 2020 combined into one. When I opened it my eyes teared up because it is both Hilarious & Deeply Sentimental. 2020 has had ups and downs but over all its been a really weird and tuff year. Hopefully 2021 is good to the world."
View this post on Instagram
The gift to her clique comes just after Gucci Mane and his wife Keyshia Ka'Oir showed off a $250 Padova fork and spoon baby set from Tiffany & Co. that the "Formation" singer sent for their newborn baby Ice. Bey also just recently donated $500,000 to support people losing their homes to eviction during the COVID-19 pandemic through her BeyGOOD foundation.
Earlier this year, BeyGOOD also launched their Small Business Impact fund and has since donated $10,000 grants to 250 small businesses.