Big Boi Reacts To Outkast Reunion Album Inquiry & Talks Unreleased André 3000 Collabs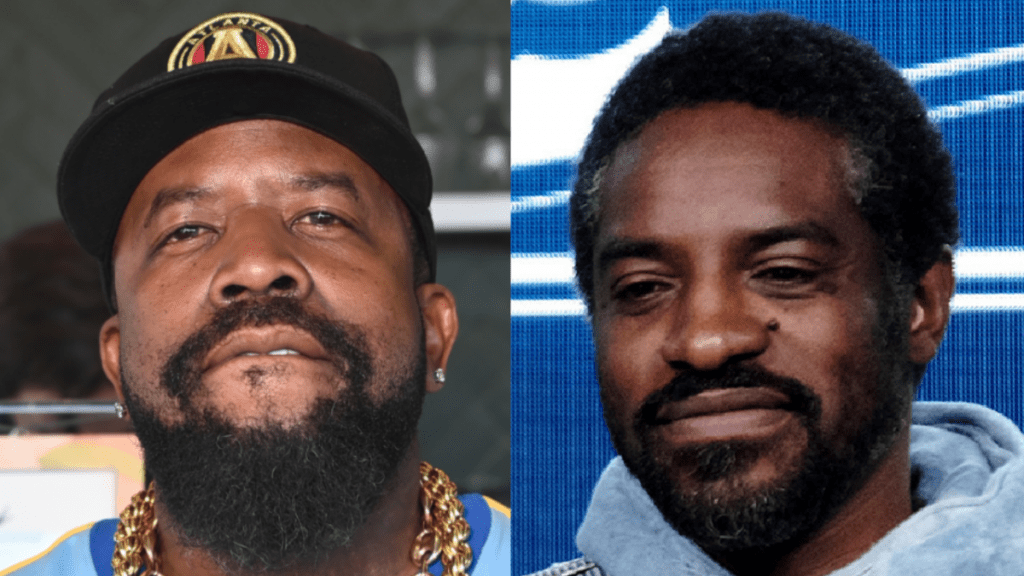 Big Boi may be releasing his new album The Big Sleepover in collaboration with Organized Noize's Sleepy Brown on December 10, but questions are always going to be thrown his way about the future of Outkast.
During a recent interview with The Guardian, the Atlanta legend was asked how many songs/albums he and André 3000 have in the vault, to which he "smiled from ear to ear and nodded enthusiastically."
"Yeah, boy!" he answered. "There is a lot of unreleased music around here, man."
Immediately questioned whether Outkast will ever reunite for a new album, he said, "You would have to talk to the Lord Jesus. Only he knows."
View this post on Instagram
Elsewhere in the conversation, Big Boi talked about drum'n'bass working its way into Outkast's sound thanks to attending nightclubs in the UK.
"What really got us into drum'n'bass was when we went to London and we was going to all the clubs. Seeing and hearing these sounds," he explained. "808s have always been in our music, but the whole drum'n'bass thing, and matching that tempo, well, it was a crazy challenge.
"That influence was just from being overseas and in Europe and just seeing the different atmospheres and the way people moved to this music. We wanted to bring some of it back to Atlanta with us. I might have to be hypnotised to remember what the name of those clubs were, though. Hmmm. We were smoking so good back then."
Big Boi also listed his favorite artists of all time and named some of the rappers who influenced him.
"In terms of the flow, there's something of everything," he said. "I'll give you my top artists of all time: 1a is Bob Marley, 1b is Kate Bush, and then right behind her is N.W.A. So, that tells you where I am at with it. As far as MCing, we listen to everything from A Tribe Called Quest to 8 Ball and MJG, the 2 Live Crew. UGK. MC Ren was one of the hardest motherfuckers ever! Definitely E-40."
He added, "You just sort of find your style … and it's a hodgepodge of everything. I can go out of different corners and crevices of the beat and catch the guitar lick. Then I jump back on the snare and ride the bass for a minute. It is definitely a gift from God."