Big Sean Offers YK Osiris Advice Following Suicide Scare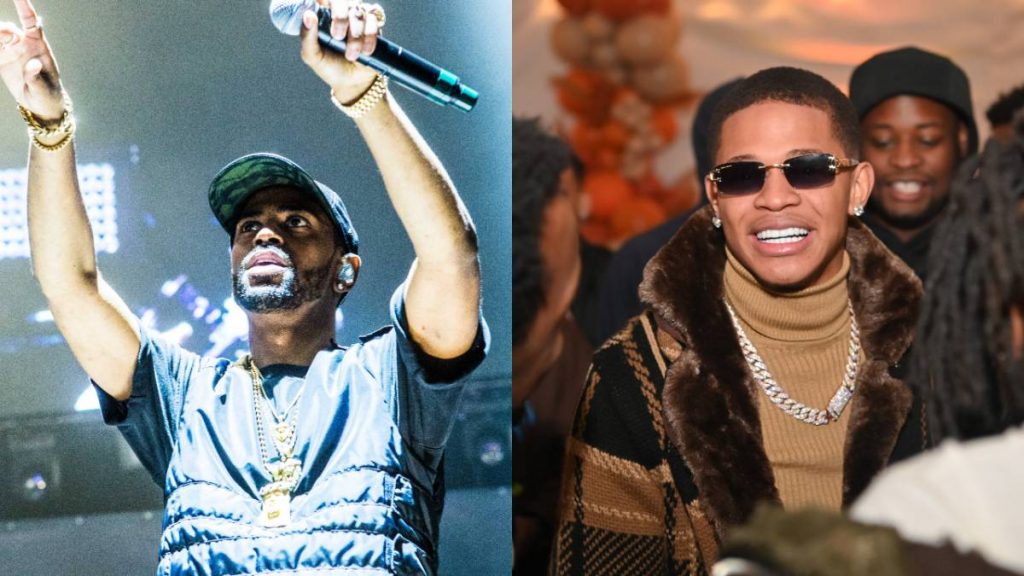 Big Sean has given YK Osiris some valuable advice after the R&B singer scared fans with talk of suicide earlier this week.
Osiris had fans worrying about his health on Tuesday (October 18) after he shared a cryptic video message to his socials where he spoke about his unhappiness with his career.
"I wanna die. I wanna kill myself," he said in part, holding back tears. "I wanna just leave this Earth. But something telling me…I don't know….I can't even see my kids. People look at me as a clown. I'm a talented person. But that doesn't matter because I don't drop my music. I don't do shit. I haven't even performed in fucking two years, n-gga. I get why they don't fuck with me. But, I don't know."
In a follow-up video posted to Instagram, Osiris thanked all those who checked in on him and admitted he was "drained."
"I was very down and very emotional, and I was drained but y'all help me a lot," Osiris said. "Knowing that you don't have friends in the industry and things like that, but you do have people out there that really love you. That really wanna see you win, and I realized that yesterday and today."
He continued: "All I wanna say is check on your people. Check on your mom and your sisters. I don't care if you mad, I don't know if you mad but people need love man. People need that love man for real…keep God first man, cause if we don't got nobody we got God!"
Big Sean offers YK Osiris advice following suicide scare ?https://t.co/FoC4kxW3kg pic.twitter.com/bQrnid4ZZw

— HipHopDX (@HipHopDX) October 19, 2022
Big Sean echoed this sentiment in the comment section of Osiris's post. "Saying this outta love bro! Love yourself first so you dont need everyone or anyone else's love to function or to feel good," Sean said.
"When you your own source of happiness n love then any love you get is just extra on top (which is beautiful) and any love you dont get, you're still you and un affected, or at least not as affected by conditional circumstances or how others feel about you."
Big Sean concluded: "Just leaving that here for others as well. Glad you feeling better though bro. God got you!"
During his initial rant, Osiris pulled his car over to hand three children $500 a piece, and gave another woman $500 after she asked for money as well.
"I just want to be happy. That's all I wanna do is be happy," he said after giving the money away. "My baby mama always tell me, 'Osiris, nobody fuck with you.' I always tell her, 'Ah, I don't believe you.' And nobody really don't fuck with me. She be telling me, 'Osiris, nobody fuck with you. Stop doing music, bruh. Your shit wack.' Now, I believe her. She's definitely right."
YK's troubling few days come after he got some new ink of Drake and Usher's respective logos — the letter "u" and the OVO owl. He hopped on his Instagram Story to flex the tat he got on the side of his right leg and explained how he has conversations with "legends" about the road to "success."
"When you get to seat at the same table with legends, and they talk to you about success, you will understand," YK wrote on his Instagram Story.