Big Sean & Post Malone Link Up For Eerie 'Wolves' Video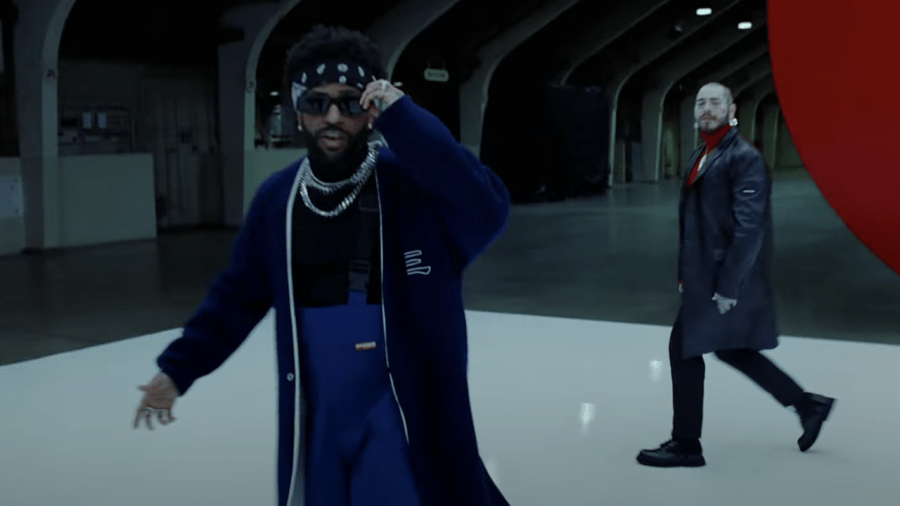 Big Sean's years-in-the-making collaboration with Post Malone finally popped up on Sean Don's Detroit 2 album in September. Sean and Posty linked up for the creepy "Wolves," and the Take a Daytrip-produced cut received the visual treatment on Friday (November 20).
Sean takes the stage of the open warehouse in a pair of Nipsey blue ski pants and black shades to deliver his opening verse. One actual wolf does make an appearance on set, while Posty invades the video looking like he could've been part of the cartel in a red turtleneck and black leather jacket.
The G.O.O.D. Music rapper previously detailed the track's inspiration and how the collaboration came to be in a 2019 interview with Entertainment Weekly.
"[That song is about] my family growing up," Sean said. "Everybody's in there, my grandma, my mom, my brother — it's like they were a pack of wolves and they were the sweetest and strongest."
"Wolves" originally had a verse from A$AP Rocky on it. Even though his vocals were removed, he's still credited as a songwriter.
He continued, "Post Malone heard it early. I ran into him at a restaurant, and we were kicking it. It was like a mutual-respect-type of exchange. We were both working, so I'm like, "I got this song. See what you think.' When I sent it to him he was like, 'Man, this is incredible. I have to, let's do it.'"
Detroit 2 served as the sequel to the 2012 mixtape and Sean's first album in over three years. The project bowed in at No. 1 on the Billboard 200 to give Sean his third chart-topper with roughly 103,000 equivalent album units earned in the first week.