Blac Youngsta Condemned For Performing Young Dolph Diss In Wake Of Murder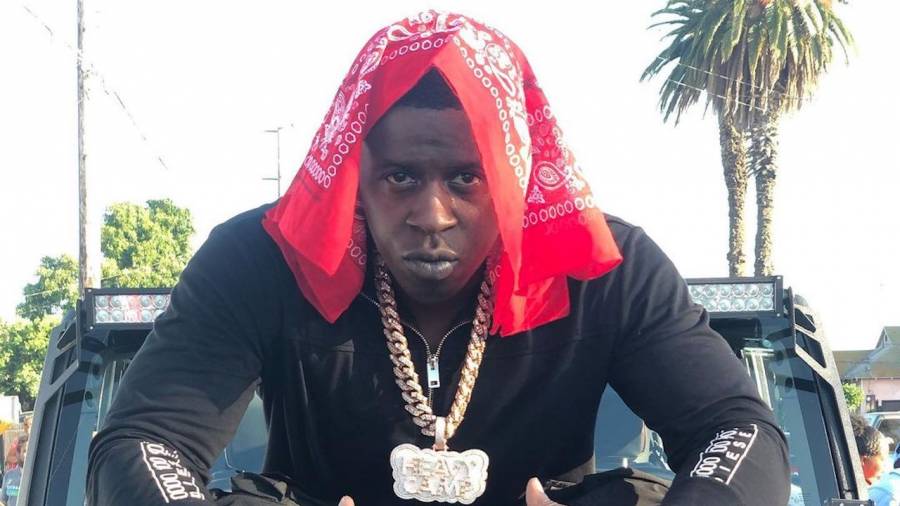 The untimely passing of Young Dolph is still being felt throughout the Hip Hop industry. His fellow peers are memorializing Dolph through freestyles and social media posts, but others are showing they don't care.
Over the weekend, footage of Blac Youngsta performing at Aces of Dallas nightclub in Dallas, Texas surfaced online, and although it seemed like a harmless occasion, Blac's song choice may not have been the best. In the video, fans see Blac rapping with conviction to "Shake Sum," his 2016 diss track aimed at Young Dolph.
The moment instantly turned fans off in Akademiks' comment section with many saying how distasteful Blac Youngsta was for performing the song.
View this post on Instagram
"If he next I wouldn't be surprised," wrote one person while another said, "Smh this what happens when your music has no motion but you still wanna make headlines."
For rap fans who are unaware, Young Dolph and Blac Youngsta were embroiled in a bitter feud that goes all the way back to 2017. Blac Youngsta got involved with his Collective Music Group label boss Yo Gotti and Young Dolph's beef.
The last time someone used Dolph's murder to their advantage was a comedian named Derrion Childs who made jokes about the death and was later killed afterward.
The deceased male has been positively identified as Derrion Childs, 21.

Please call CrimeStoppers with any tips at 901-528-CASH.

— Memphis Police Dept (@MEM_PoliceDept) November 26, 2021
Young Dolph was shot and killed while buying cookies for his mother at Makeda's Homemade Butter Cookies in his hometown Memphis, Tennessee. Following Dolph's death, rumors were swirling around that Blac Youngsta's grandmother was shot and killed in her home in retaliation to the murder.
Yo Gotti's restaurant was also Prive was also rumored to have been targeted in Memphis, but that turned out to be false as police informed the public they were stationed outside the establishment.
Check out more reactions to Blac Youngsta's performance below.
so Blac Youngsta performed "Shake Sum" last night… whew?

— MoZayy? (@_moZayy_) December 18, 2021
Distasteful. The song is weak.

— Ovē Menduza (@OveMenduza) December 19, 2021
Shake sum is blac youngsta's only good song so I don't blame him for still performing it?

— No_Cap (@Poondolph) December 19, 2021
Why is blac youngsta performing "shake sum" ?‍♂️?‍♂️?‍♂️

— #BILLIONHARESNFT (@CashmerelyMusic) December 19, 2021