Blac Youngsta & Heavy Camp Team Toss Thousands Around Atlanta's Lenox Square Mall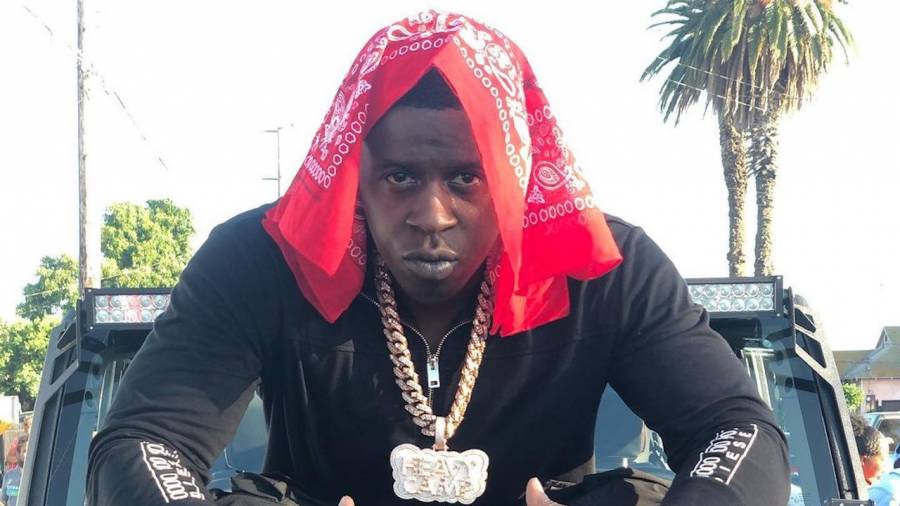 Atlanta, GA – Blac Youngsta and his Heavy Camp crew took a new meaning to the term walkthrough.
The Memphis rapper and his team walked through Atlanta's Lenox Square Mall on Friday (November 13) and without warning, proceeded to make it rain in the mall. The entire event was captured on Instagram Live as Youngsta proceeded to throw thousands of dollars inside the mall and then later jump on top of an SUV outside of the popular ATL mall to throw even more money in the sky.
The "Booty" rapper has a long history of randomly throwing stacks of money out. In fact, one could consider it a sport for him. In 2018, he shared a video to his YouTube channel detailing what $2 million looks like by throwing it all over his hotel room.
"Go get my album cause it's Black History Month and I'm the Blackest history in the world," he said in the clip. "People don't understand you see, when you make so much money … you gotta spend the shit."
The irony of Youngsta's ability to throw money for fun comes as he and DaBaby team up to drop "Saving Money."
"Why she saving money, cause she spending yours," Youngsta raps on the track's chorus. Watch the official video with him and DaBaby enjoying a bunch of random hijinks below.