Black Thought & Danger Mouse Explain How A$AP Rocky, Russ, Joey Bada$$ + MF DOOM Landed On 'Cheat Codes'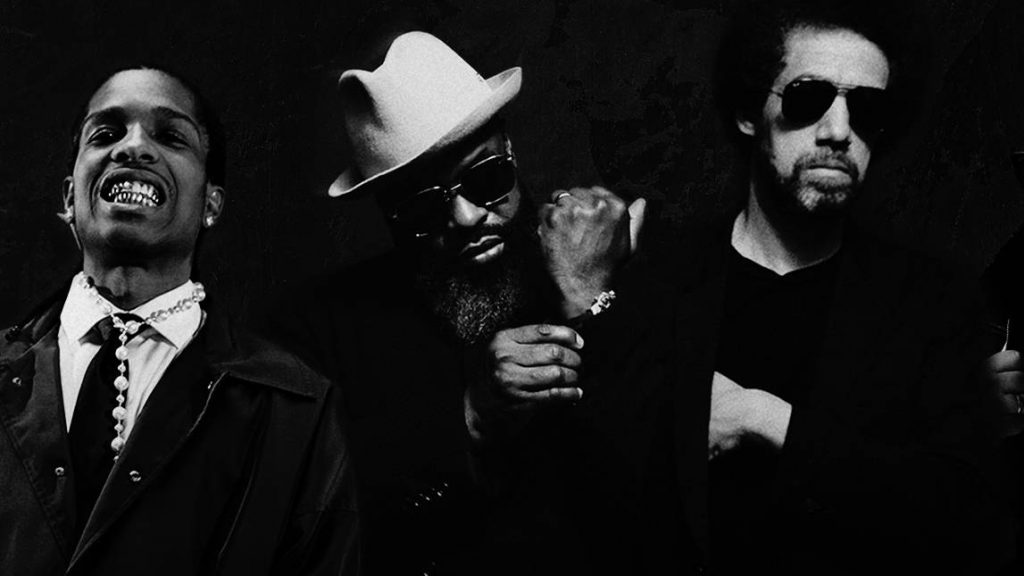 Exclusive – Black Thought and Danger Mouse have released a new track called "STRANGERS" featuring A$AP Rocky and Run The Jewels.
The song serves as the third offering from their highly anticipated joint album, Cheat Codes, which is expected to arrive on Friday (August 12). The 13-track effort includes several additional features ranging from Joey Bada$$ and Russ to Raekwon and MF DOOM.
The gap between generations is noticeable, especially when considering both Black Thought and Danger Mouse have been making music for decades. But there's a meticulous process that goes into selecting artists for various collaborations, as Black Thought and Danger Mouse explained to HipHopDX in a recent Zoom interview.
"The songs dictate what cadence, what style of flow and what vocal quality is going to be befitting," Black Thought told DX. "Everybody can't get on every record. So when you do a record in this space for someone else to hop on it, you definitely have in mind who you want to hear.
"There aren't that many people you're able to hear filling that slot, if that makes any sense. So there's only ever one or two, maybe three people that we even consider to feature on a specific record that there was an opening on."
He added: "So it's almost as if each of these songs that have features were pretty much created with, if not the specific person, close to it in mind."
Danger Mouse chimed in: "We did all of Tariq's [Black Thought] stuff first. We basically had the body of the album before we started trying to fill it out. So then we just discussed stuff, and everybody was somebody that we knew or had worked with before in that way. Between the two of us, there was a lot of people to choose from, and we started doing it.
"It did take a little while, because we wanted who we wanted, and that wasn't going to be quick. It happened over the last couple of years where we didn't know when this record was going to come out, so we took our time."
The idea for Cheat Codes was birthed in 2017 and they got into the meat of it the following year. But with Danger Mouse working on albums from Parquet Courts, Sam Cohen and Michael Kiwanuka, and Black Thought tied up with The Tonight Show Starring Jimmy Fallon and the Streams of Thought EP series, their schedules were tough to mesh.
"We were getting really close [to finishing it] toward the end of '19, at least we thought we were, and then everything hit," Danger Mouse said of the COVID-19 pandemic.
"It slowed everything down, but then it also opened up a lot because then, we're both really busy and we got to spend longer periods of time together, got to know each other better and spent days and days at a time working on the album.
"And we just kept saying, 'Well, let's just keep on making more stuff.' So we just kept replacing older tracks with better new tracks and redoing stuff and communicating better. It actually gave us more time to refine what we had. We're really, I think, glad we were able to have that."
It also gave them more time to dig out an old verse from the late, great MF DOOM who's featured on the track "Belize." Danger Mouse and DOOM's collaborative relationship stretches back to the early 2000s when they joined forces for the DANGERDOOM project.
DOOM's 2021 death was obviously tough to stomach for not just Danger Mouse but also the Hip Hop community as a whole. Needless to say, having DOOM on the Cheat Codes album is special, but it was a process.
"The basics of it was after we did the DANGERDOOM record, DOOM and I had done lot of sporadic songs here and there, a lot of things that wound up not being quite finished, and I got busier and busier," Danger Mouse explained.
"But there were a few songs that we did where I had a verse from Tariq and then had DOOM do a verse, or had a verse from DOOM, then had Tariq do a verse and I was putting them together. I had planned to do the album with Tariq, and I thought, 'Well, maybe we'll use one here or there,' but I wasn't really sure.
"It was just a lot of unfinished stuff, but the best verse was the first thing that he had done and that's now on 'Belize.' I had never finished it and gotten Tariq to do something with it. So I had it, and while we were doing the record, we finished it. I redid the music, and Tariq did his verse, and we finished it.
He continued: "There's a few things out there that have the two of them on there, but this is the only one that's really all the way finished, and that's the one we wanted to put on the album. I think it's the best one we have. So we've been wanting to do that, and it's great that we were able."
Check back with HipHopDX soon for Part II of the Black Thought and Danger Mouse interview.