BLEU Announces 'No, I'm Not O.K.' EP To Close Out Monster Year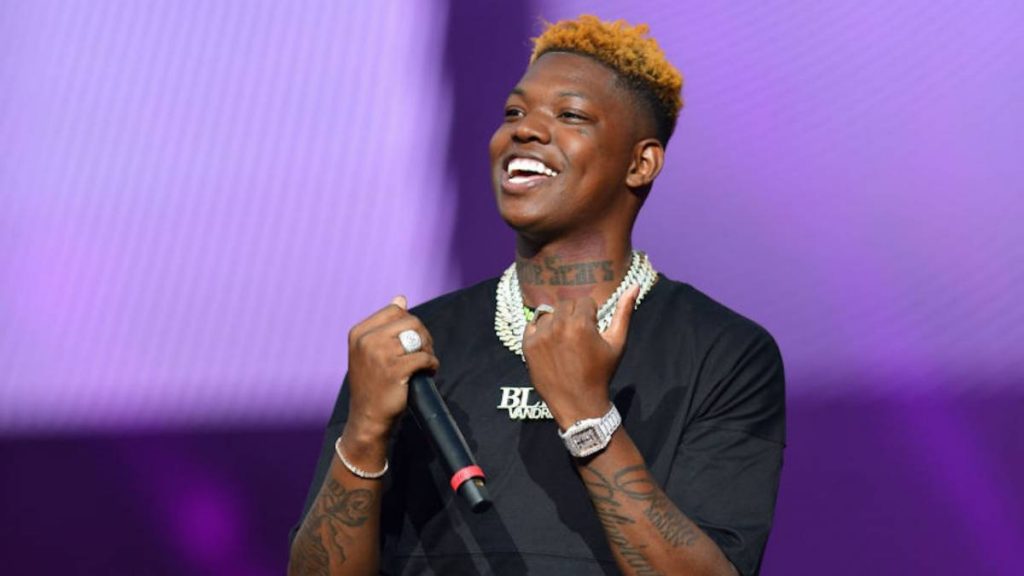 BLEU (formerly Yung Bleu) has enjoyed a productive year in 2021, justifying his selection as a 2021 HipHopDX Rising Star.
The Alabama native dropped his debut album Moon Boy in July, which saw him link up with Drake, 2 Chainz, Chris Brown, Big Sean, Jeezy and more. He also took home Best New Artist at the 2021 BET Hip Hop Awards.
On Monday (December 13), BLEU took to his Instagram to announce the next phase in his career, which begins with the release of a brand new EP called No, I'm Not O.K. on Friday (December 17) to hold fans over until his next complete body of work. The EP's cover art features a close-up photo of the 27-year-old rapper/singer exhaling smoke with a tear falling from his left eye.
"I think I owe y'all bout 4 new songs at least until the next album … bet ! Friday #NoImNotOk," he wrote in the caption of his post.
View this post on Instagram
Further details surrounding the project remain scarce, but fans are likely excited to hear what BLEU has in store, especially after he received another coveted nomination. Last week HipHopDX nominated the "You're Mines Still" star for Best New Rapper of 2021 alongside the likes of 42 Dugg, Baby Keem, Blxst and Morray.
BLEU is being recognized for his breakout year in 2021, which saw him score a No. 1 album on Billboard's Independent Artist chart with Moon Boy. His efforts in 2020 made him a 2021 HipHopDX Rising Star, and the future looks bright for the Alabama product.
Earlier this month, BLEU racked up another W after joining Chris Brown on stage at Rolling Loud California as his special guest. "This was a dream of mine for the longest! To not just be on a record with a [GOAT] but share the same stage!" BLEU wrote on Twitter.
"When I was 17 I used to dream of this , sometimes it dnt even feel real ! Thank u @chrisbrownofficial for always embracing ya boy And What crazy is we not even done yet."
Chris Brown brings out @_YungBleu during his set at @RollingLoud ?#RollingLoudLA #RollingLoudCalifornia pic.twitter.com/DhQJwl12Bh

— HipHopDX (@HipHopDX) December 12, 2021
This was a dream of mine for the longest ! To not just be on a record with a ? but share the same stage ! When I was 17 I used to dream of this , sometimes it dnt even feel real ! Thank u @chrisbrownofficial for always embracing ya boy And What crazy is we not even done yet ? pic.twitter.com/me19WvNJ0l

— BLEU (@_YungBleu) December 12, 2021