Blockhead Explains Why 'Nostalgia Is A Scam' – Including Some Of The Hip Hop We Grew Up On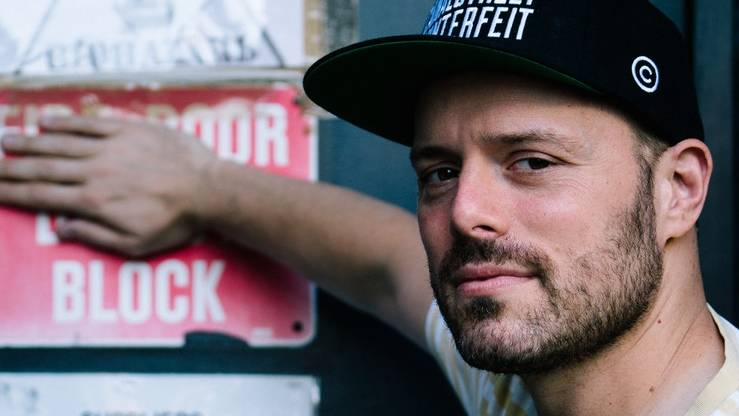 Veteran producer Blockhead (real name Tony Simon) has returned with a new single called "Nostalgia Is A Scam," the second offering from his forthcoming album Space Werewolves Will Be The End Of Us All. 
Par for the course, the Manhattan-born beatmaker uses his signature sense of humor to veil his instrumental soundscapes.
"The title is half joking and half serious," Blockhead tells HipHopDX. "On one hand, nostalgia is everything. We all appreciate it and it's those things we are nostalgic about that often shaped us into the adults we are.
"That said, something we all must admit is that a lot of the shit we grew up on didn't age well and that's OK. Just 'cause something is old or rare doesn't mean it's good and just 'cause something meant a lot to us at a certain point in our lives, doesn't mean it has to forever hold that same weight. To take that further, a lot of the issues in this country are based on nostalgia."
Blockhead also sees the parallels to Donald Trump's signature campaign slogan, "Make America Great Again."
"Hell, 'Make America Great Again' is basically a way of winking back at 'the good old days,' which were awful for most people. So, I don't like to get caught up too much in nostalgia in general. Fondly looking back at things you loved when you were younger is fine and we all do it. But to make that where your growth as a person ended and base all opinions on that time in your life is a bad look for everyone."
Considering Blockhead has been making beats for decades, he recognizes the irony in what he's saying. After all, he often employs the music of a bygone era to pepper his compositions — from Digital Underground's 1990 track "A Tribute To The Underground Days" for Aesop Rock's 2001 classic "Daylight" to Fapardokly's 1967 "The Music Scene" for Blockhead's 2009 solo album of the same name.
"I've made a career sampling older music," he admits. "What can I say? We all fall victims to scams on some level. Also, I'd like to add that most of my song titles are jokes and fairly arbitrary and this particular one basically a tweet turned song title so don't get mad, people who live in the past. I'm old too."
Space Werewolves Will Be The End Of Us All is expected to arrive on September 3. Until then, check out "Nostalgia Is A Scam" above.