Blueface Allegedly Knocks Out Chrisean Rock's Dad During Hotel Altercation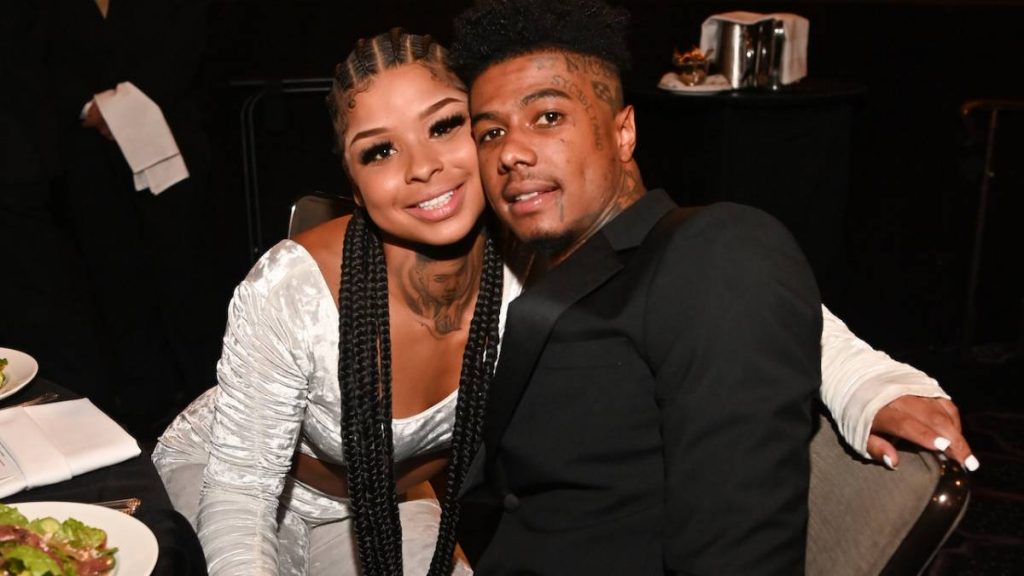 Baltimore, MD – Blueface and Chrisean Rock's tumultous relationship has added another chapter after the "Thotiana" rapper allegedly knocked out his girlfriend's father.
Less than two weeks after the couple vowed they wouldn't get into any more physical altercations, they were spotted walking out of the Four Seasons Hotel with Rock's family closely behind wanting to fight Blueface.
In a clip doing the rounds on social media, security keeps the two groups separated but in her Instagram Stories, Rock claimed an altercation took place.
"So Bluefaced Knocked My Dad Out Da Family Stuff Didn't Go Well Ino Even Know What's Going On," she wrote alongside a broken heart emoji.
Blueface's mother then countered, saying Rock was lying, but in a later post on his Instagram Stories, Blueface claimed the victory as his. "I'm her daddy now," the rapper wrote along with a crying laughing emoji.
pic.twitter.com/3Jniqa4hcE

— HipHopDX (@HipHopDX) September 17, 2022
The fights and altercations between Blueface, Rock and members of their respective families have been ongoing for months. In May, Chrisean Rock allegedly attacked Blueface's sister after the two previously fought and Blueface's sister knocked out Rock's tooth. Blueface's manager Wack 100 confirmed the fight took place before uploading and later deleting the fight footage on Instagram.
"@kaliwae_ you jumped & knocked #Chrissean tooth out 18 months ago she didn't cry about it," he wrote. "You came for the smoke & the woman got her revenge. Guess we know now why you brought back up. Prayers for your husband tell em I found 7 of his ? teeth in the driveway. Send me a mailing address if y'all need em!! Be safe out there. #MeatThis available on all platforms."
In August, one of Chrisean Rock's older brothers made the bold proclamation he would be willing to "throw all his freedom away" after another violent incident between her and Blueface, this time leaving her with a missing patch of hair.
"Chrisean I Love You So Much and over here hurting bout you," he wrote. "Don't say nothing, wasn't goin to until u introduced us in person cause the shit he be doin on the internet to you c'mon Chrisean. I grew up in and out of prison. I woodn't mine throwing all my freedom away forever for u, you my baby sister, u our baby sister.
"Our father raised us to protect our sisters at all cost. U da youngest one. I know you love Blue, I jus wanna ask him do he love you? I can't play bout u no more Chrisean. I'll see y'all soon."