Blueface Hides Out In Someone's Yard As He's Chased By Police Helicopter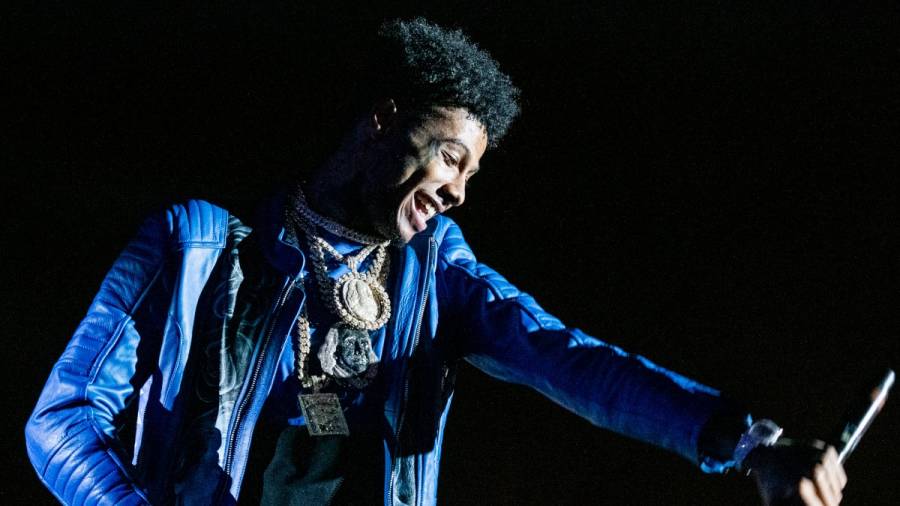 Los Angeles, CA – Blueface found himself in a precarious situation on Thursday night (November 12). Taking to Instagram, the South Central Los Angeles native shared a video of himself hiding out in someone's front yard as a police helicopter circled overhead.
"'Blueface, come to the set,' they said," he says in the first clip. "'It will be fun,' they said. Now I'm sitting in some random person's front yard tryna get home. This is why I stay my ass at home, on Crip. I'm running from a helicopter right now, dead homies. Y'all hear, cuz. I'ma make it home, though. I just wanna go home, cuz. I'm still runnin'. Police right there, on Crip. All we gotta do is get past that street."
Although the 23-year-old rapper doesn't explain why he initially fled on foot, he does ultimately escape without any run-ins with the law.
View this post on Instagram
When Blueface isn't running from helicopters, he's hustling his San Fernando Valley mansion. Earlier this week, his home — dubbed the "BlueGC Mansion" — went up on the Airbnb website for a cool $2,500 a night. But anyone with that kind of money to burn might be disappointed.
As part of the rules, no parties are allowed, which is interesting considering Blueface is known for throwing wild gatherings on the regular. But there are plenty of amenities — the three-bedroom, three-bathroom home includes a hot tub, pool, basketball hoop, grand piano, indoor fireplace and more — just bring a hair dryer.
On the music front, Blueface and Mike Jay linked up for a video called "NDA" earlier this week, but he hasn't released a new project since March when he dropped his Cash Money debut Find The Beat. The album peaked at No. 64 on the Billboard 200.