Blueface Refuses To Rock The 2020 Vote: 'I'm Not At That Stage In My Life'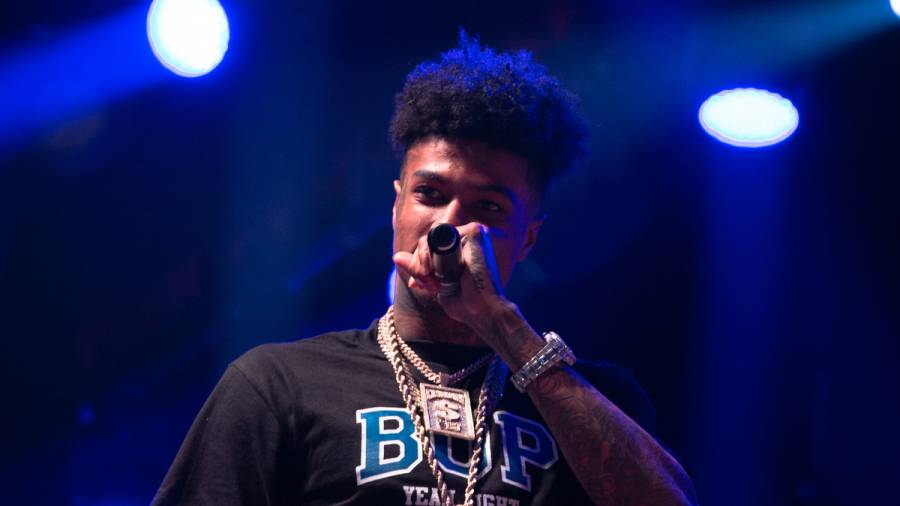 Blueface says he won't be voting in the upcoming presidential election. During an appearance on REAL 92.3's The Cruz Show, the West Coast rapper made it clear he won't be following Snoop Dogg's lead to cast a ballot in the 2020 election.
"Hell nah," he told J Cruz when asked if he would be voting.
When questioned why, Blueface bluntly replied, "I don't know." He then clarified he wasn't anti-voting but didn't think he should participate.
"I just ain't really, I don't know, I ain't in that stage in my life," he explained.
Blueface added, "Look at my face — you think they give a fuck about who I vote for? C'mon man."
View this post on Instagram

#BlueFace says he isnt voting and explains why on the @jcruzshow
While Blueface might not be casting a ballot in 2020, many of Hip Hop's biggest names have been campaigning for people to get out to the polls.
The aforementioned Snoop Dogg vowed to vote for the first time in his life in an effort to get Donald Trump out of office. He even teamed up with Rock The Vote and 1 Vote Closer to launch the #VoteWithSnoop registration drive.
Earlier this year, Offset voted for the first time in his state's primary elections. Fellow Georgia native Jeezy was also encouraging his fans and followers to vote in the state's primaries in June.
Ahead of November's big election, prominent artists such as Tyler, The Creator and Cardi B have been pushing their supporters to vote.
Check out if you're registered to vote in the upcoming election here.