BLXST Reveals The Song He'd Play For Kanye West, Pharrell, Nate Dogg & Erykah Badu: His Musical Influences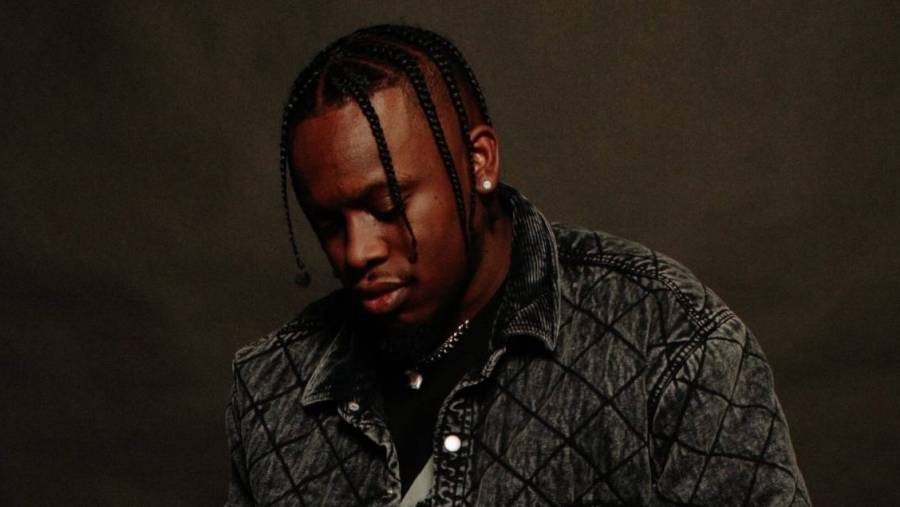 Los Angeles, CA – The multi-talented artist by the name of BLXST knows his discography, and he knows his audience. It's one of the reason's he's been able to endear himself so closely to his listeners, not only in L.A. but across the country. So when asked what song he'd play if he had all his musical influences — Kanye West, Nate Dogg, Erykah Badu and Pharrell, to be exact — in the room, he knows exactly what's coming on.
"Wrong or Right," he says. "Pharrell, Nate Dogg, Badu, they all have that gangsta-ness to them. They're not for the goofy shit. I feel like they can relate to that because it's vulnerable, it's still talking about love, but in a gangsta way."
It's one of the most captivating songs on the eight-song EP No Love Lost, showcasing BLXST's lyrical versatility as he casually flips between his affinity for the street life and praising his woman's loyalty. Of course, he still won't say if it's his best song — "they're all my babies," he says.
Most of No Love Lost toys with similar themes, tied to BLXST's hometown of L.A. through the relaxed tempo and cruise-ready production. Above all, though, the project is centered around loyalty — or the lack thereof.
"It's just me getting certain things off my chest as a growing artist, trials and tribulations I've been facing, falling out with friends," he says. "I just felt it was another term for no hard feelings. It was a moment for me to focus on being selfish, and look at that as a positive thing." 
Title track "No Love Lost" wastes little time in arriving at that truth. BLXST raps "If I go and duck off, hope you know ain't no love lost" with his opening words, before proceeding to touch on his torrential work ethic and all the things he's yet to accomplish.
BLXST's 2019 breakthrough single "Hurt" appears at the end of the tracklist, closing the project on its most somber note. His rapid-fire flow flips through the pages of a failed friendship, reflecting on betrayal before vowing to funnel that emotion into productivity.
An equally talented vocalist and producer, BLXST would rather work than chill — "keep me distracted," as he raps on the aforementioned "Hurt." That dedication has paid off thus far, earning him a spot on the Red Bull Records roster and catapulting himself into the spotlight as a rising star. Still, he acknowledges the drawbacks that can come with the grind, mainly the fact that it keeps him away from his family and his three-year-old son.
"That's always the balance that I try to create," he says. "Of course you have to be busy to provide for your family, but at the same time, family is the number one priority."
Quite a few people have reached out to the multi-faceted artist on the strength of No Love Lost. One of the compliments that meant the most came from Bay Area stalwart E-40, who reached out to him for a hook.
"Since I was born, I knew E-40," he said. "That's definitely the legend, the O.G. That was like a childhood dream."
Such interactions mean the world to BLXST. Still, he says love from the fans mean even more to him; after his own peace of mind, that's the biggest thing motivating to keep pushing in his musical career.
"That's who I do it for at the end of the day," he says. "I feel like if the fans rock with you, nobody can tell you nothing."
Stay tuned for the rest of BLXST's conversation with HipHopDX.
Stay tuned for the rest of BLXST's conversation with HipHopDX.