'BMF' Star Da'Vinchi Lands New Hollywood Deal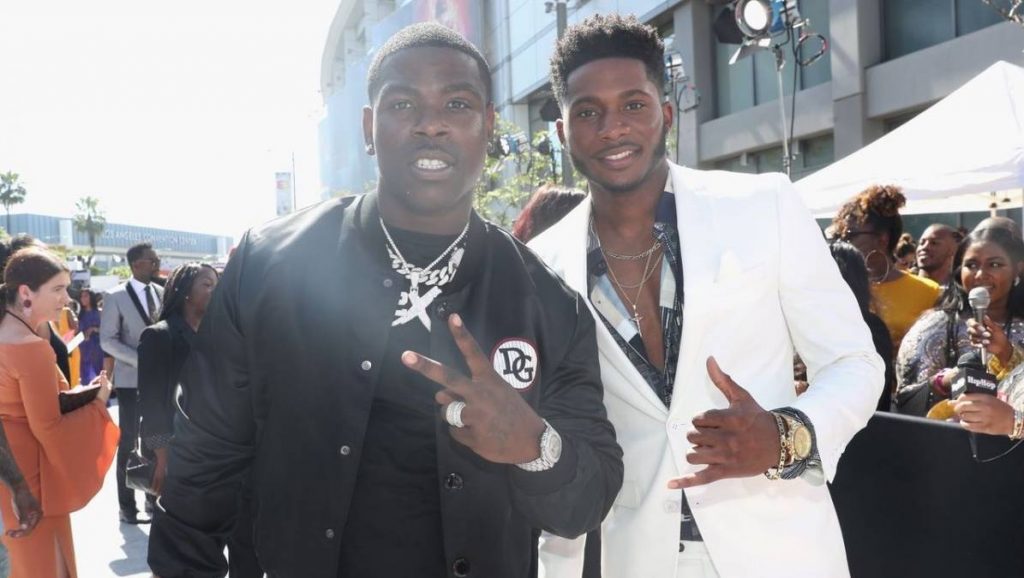 Actor and rapper Da'Vinchi, who stars in the hit Starz crime drama BMF, has signed with APA, joining a growing roster of rapper turned actors, including BMF executive producer 50 Cent.
As reported by THR, the announcement caps off an impressive 2021 for Da'Vinchi, who also made his debut on Broadway in Thoughts of a Colored Man in October. He played a lead opposite Keith David, Dyllón Burnside, Forrest McClendon, Bryan Terrell Clark, Luke James and Tristan "Mack Wilds." He's also previously starred in Freeform's Grown-ish and the CW's All American.
View this post on Instagram
The announcement also comes after Rick Ross taunted 50 Cent for his recent BMF earnings in a sit down with GQ, which according to Rozay was around a quarter million.
"Man, I saw the first [episode]," Ross told the outlet. "I was just trying to support the homie Meech, the n-ggas in the street. I could put [my issues with 50] to the side. I know he may have made a quarter million off the whole season. I'm happy he made that quarter.
"Make sure you put all these details in. I'll never let you interview me again if you take that out. Keep it. But, look I know he made $250K off the whole season, and that's good. Tell him I said, 'Congratulations.'"
When asked if he'd ever try out acting, Ross replied, "There ain't enough money in acting … Your man made $250K for the season doing that. That little season, STARZ TV shit. What channel is it really? … He should've just went REVOLT. Just go REVOLT next time. Tell Curtis I said, 'Go REVOLT.'"
Fif fans apparently got wind of Rozay's GQ comments and replied by clowning the expected first-week sales of his latest album Richer Than I've Ever Been.
"Officer @RickRoss is bragging about @50cent's show's generated revenue yet his album sales were only 30k!!" wrote on fan on Instagram. "He needs 50's reply for clout. Police officer acting like a gangsta."
Another fan said, "50 made more off BMF season 1 than this double plastic album."
When GQ asked the MMG head whether the two would ever face off in a contested Verzuz, Ross merely replied that it wouldn't be worth his time.
"You got to ask yourself would he come and do a Verzuz with Rozay," he said. "I mean, you got to ask yourself honestly, would he come and stand next to Rozay in the arena or wherever it would be? That's really your question. I don't even think it's a question of if I would do it. That shit light."