Bobby Shmurda Warns Young Rappers After Praying For Lil Tjay Following Shooting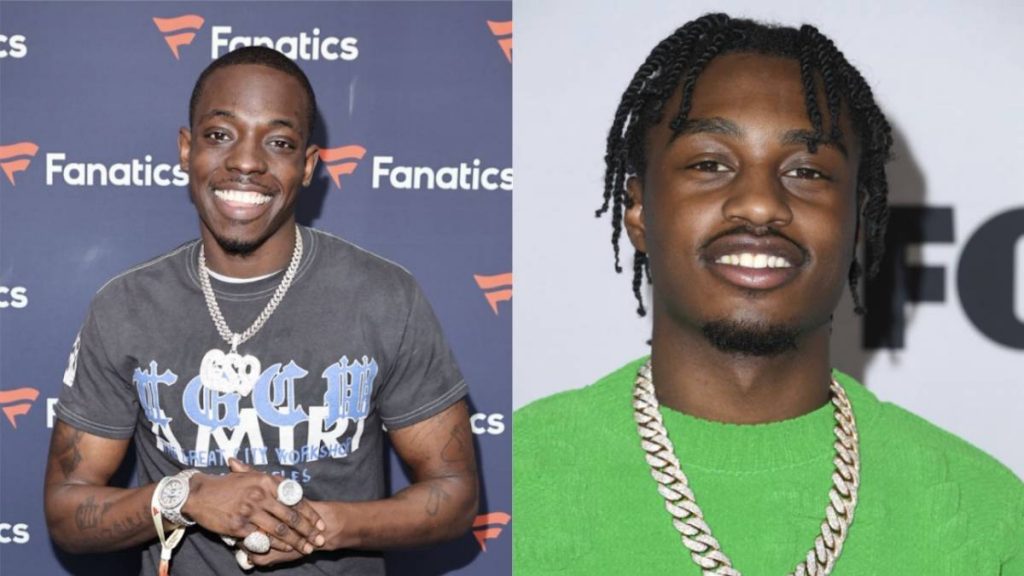 As Lil Tjay recuperates from suffering multiple gunshot wounds following a shooting in New Jersey last month, Bobby Shmurda is issuing a message for young artists
Speaking to TMZ cameras outside of Los Angeles International Airport on Friday (July 1), Shmurda said he was praying for Tjay while also underscoring the "seriousness" of life.
"It's important for all the young guys to know out here, life is very serious," he said. "I come from where they come from, so every chance you get? You gotta smile. Every chance you get, spread positivity cause muthafuckas might be having a negative day. They don't know how to go about shit, you know?"
The cameraman asks a follow-up question to Shmurda on whether Tjay can return to having a normal life after enduring a life-altering situation and Shmurda cut him off.
"When we come from where we come from, we ain't never normal," Shmurda said.
Lil Tjay and two other individuals were victims of a botched robbery on June 22, which left the "Calling My Phone" artist wounded. Tjay's condition fluctuated throughout the week but, miraculously, he's alert and talking despite being shot multiple times in the chest and neck.
Officials arrested Mohamed Konate and charged him with three counts of first-degree attempted murder, while the other two suspects have been hit with second-degree unlawful possession of a weapon in connection to the shooting. Two other individuals connected to the shooting were also arrested.