Boo-Yaa T.R.I.B.E. Rapper Monsta O Has Passed Away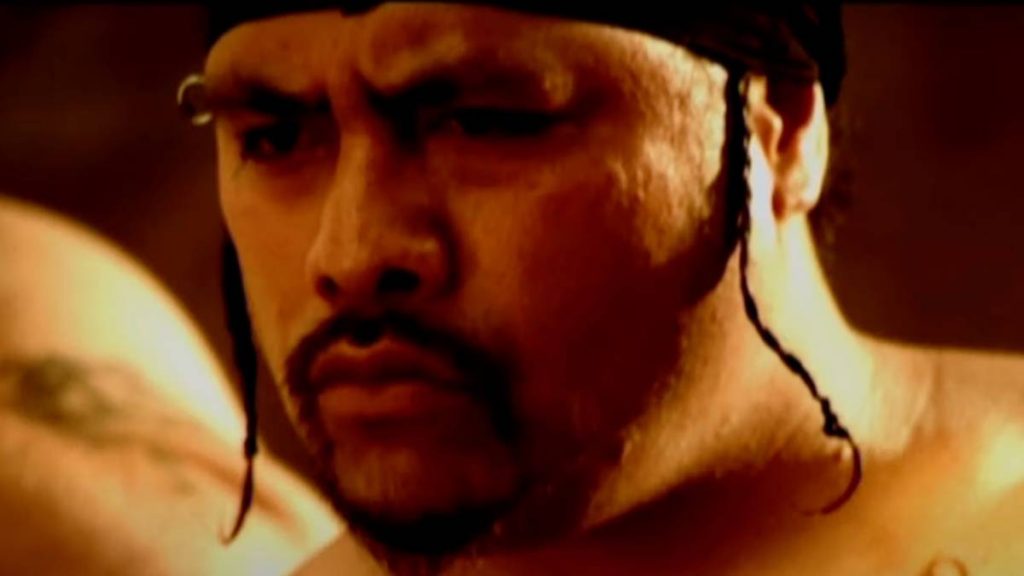 Boo-Yaa T.R.I.B.E. member Monsta O has reportedly passed away at the age of 56.
On Thursday (October 13), journalist Chad M. Kiser took to Instagram to break the news that Monsta (real name Danny Devoux) had died on Wednesday (October 12). "Rest In Paradise Monsta O! #Boo-Yaa Tribe…." he wrote. The cause of death is currently unknown.
Monsta O served as a bassist and producer for the West Coast collective and was responsible for constructing the majority of the Carson, California group's songs.
View this post on Instagram
The group's original formation consisted of the Devoux brothers (Paul "Ganxsta Ridd," Ted "Godfather," Donald "Kobra," Roscoe "Murder One," David "E.K.A" and Vincent "Gawtti").
Despite hailing from Carson, California, the collective blew up in Japan while touring in the late 1980s when they were known as the Blue City Crew. In 1990, they re-branded and released New Funky Nation, which peaked at No. 33 on Billboard's Top R&B/Hip Hop Albums chart.
The group released several more albums, such as Doomsday, Occupation Hazardous, Metally Disturbed, Mafia Lifestyle and more. Their 2003 album West Koasta Nostra peaked at No. 85 on the Top R&B/Hip Hop Albums chart, in which they also collaborated with Eminem, B-Real and more.
Monsta O joined Death Row Records in the 2000s as part of the short-lived producer clique "Row Hitters." The collective — which also featured Darren Vegas and Jim Gittum — worked on 2Pac's posthumous album Until The End Of Time and KXNG Crooked's solo material.
The last several years have been tough for the last surviving members of Boo-Yaa: Gawtti, Kobra, Murder One and E.K.A. Monsta O's death comes after Godfather Ted passed away in 2018 and Ganxsta Ridd died in 2020 from complications related to COVID-19.
In 2020, Boo-Yaa T.R.I.B.E.'s nephew Monsta Gunjah appeared on an Australian radio show where he spoke about his uncles' side hustle working as Eminem's security back in the day. He also revealed Eminem was once being extorted by the Los Angeles Crips, something reflected in the "911" lyrics, a single off West Koastra Nostra featuring Slim Shady and B-Real.
"That's how that song 'Hip Hop is in a state of 9-1-1′ with Boo-Yaa T.R.I.B.E. and B-Real, that's how that song came about because Paul Rosenberg reached out," Monsta G explained. "He was getting extorted by some Crips. Eminem was getting extorted by some Crips. Maybe he was paying them money and getting bullied, I don't know the exact details.
"I do know a few phone calls were made and then that's how the feature came about 'cause they were like, 'Anything in return, what do you want?' They're like, 'I want a feature from Em, you know what I'm saying?' If you hear what he says, he's like, '40, 50 Samoans,' he throws the lyrics out."