Boosie Badazz Calls Lil Wayne 'More Rich Than Black' Following Donald Trump Support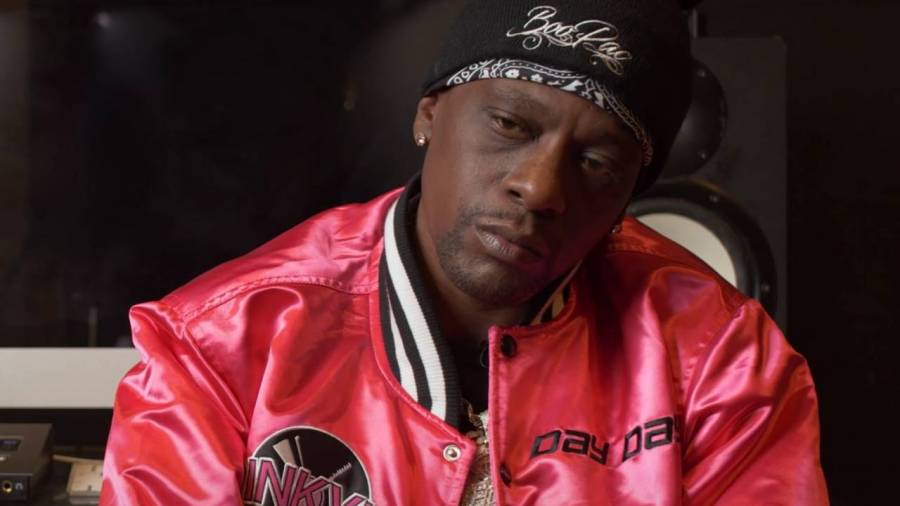 While many were surprised by Lil Wayne's photo opportunity with Donald Trump prior to Election Day, Boosie Badazz wasn't phased in the least bit. Continuing his interview series with VladTV, Boosie always maintained the belief that Weezy was "more rich than Black" when it came to where he was leaning with issues in the Black community.
"I always felt Wayne didn't care strongly about our Black beliefs," Boosie explained. "I always felt like Wayne felt like he was rich more than Black. I really think he looks at himself more as rich because I think that's why he [didn't vote for] Biden."
The Louisiana rap staple continued, "Because [of] 60 percent taxes, Biden fucking tripping. And Wayne probably thinking about his bag and his family. And he has the right to think that way if he wants to think that way. But I could never. I just don't feel Wayne is passionate about our Black heritage."
Weezy met with Donald Trump in October to discuss his proposed Platinum Plan to help create wealth within Black America. 50 Cent gave Trump a half-endorsement but later backtracked, while Lil Pump threw on the MAGA hat and Trump even brought him onstage at one of his rallies.
Just had a great meeting with @realdonaldtrump @potus besides what he's done so far with criminal reform, the platinum plan is going to give the community real ownership. He listened to what we had to say today and assured he will and can get it done. 🤙🏾 pic.twitter.com/Q9c5k1yMWf

— Lil Wayne WEEZY F (@LilTunechi) October 29, 2020
Boosie is currently back home resting up after being shot in the leg in Dallas on November 14. He was in Big D attending a vigil for Mo3, who was killed earlier this month, when someone opened fire on his sprinter van while in the Big T's strip mall parking lot.
TMZ confirmed Boosie was treated for his injuries at a local Dallas hospital and later released. The outspoken Baton Rouge native took to Twitter on Sunday (November 22) to let everyone know he was safe.
"OUT THE HOSPITAL #athome Thanks to all the ones who prayed fa me N YEAH I STILL GOT MY LEG," Boosie wrote.
OUT THE HOSPITAL #athome Thanks to all the ones who prayed fa me 🙏🏿 N YEAH I STILL GOT MY LEG

— Boosie BadAzz (@BOOSIEOFFICIAL) November 22, 2020