Boosie Badazz Compares Wifing Lori Harvey To Wanting 'A Car After It Had Eight Owners'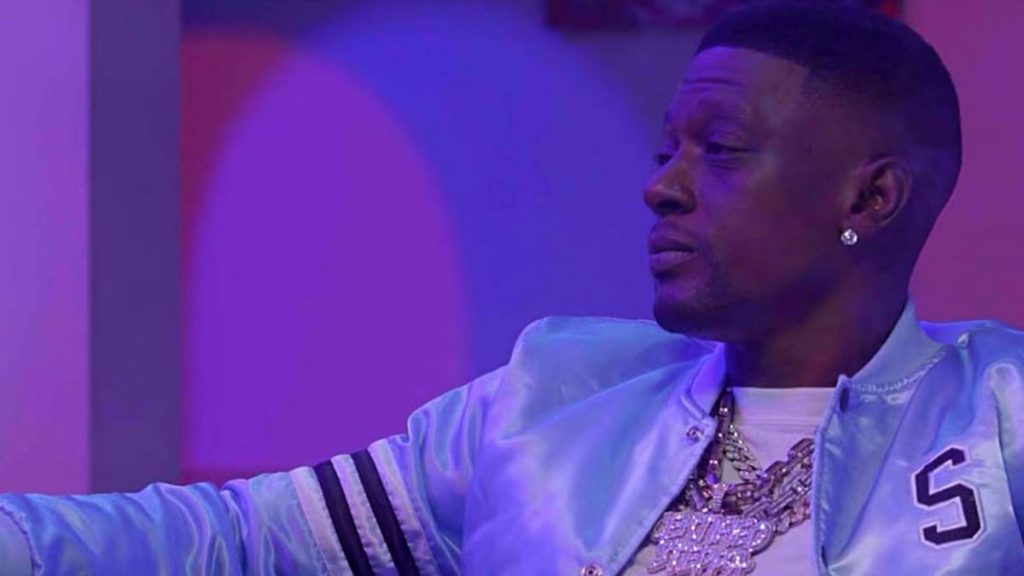 Boosie Badazz isn't backing down from his previous comments about Lori Harvey. During a recent appearance on REVOLT's Respectfully, Justin show, the host brought up last month's VladTV interview in which the BadAzz Music Syndicate boss said, "Girls keep saying it's 'goals,' but this is not goals. We gotta start giving the bachelors – the men who are running through a beautiful woman like this – the credit, who not housing her [Harvey], running through her."
Although Boosie was initially hesitant to broach the topic again, the 38-year-old rapper again doubled down and said he'd have sex with Harvey but not marry her.
"I was really trying to be respectful, but you know my words come out fucked up," Boosie said around the 19-minute mark. "I ain't mean nothing by it, but I say what I mean and I mean what I said … I don't want a car after it had eight owners. I'm not gonna take it home and wash it the same. I'm not gonna love it the same. People was getting at me … well, in my world, we fucking. […] We're sexually related. It's realism.  If you think we're takin' trips with women and and we're going sightseeing, it's just not there. This the real world. When we get seen with women, we're not going to the movies."
Boosie insisted he wasn't trying to slander Harvey but then added, "Like I said, I wouldn't wife her but I still would love to have fun with her. With a woman that beautiful… I don't have no problem with what she's doing. 'Cause I still tend to women like that. I was just saying, the 'goals' part I was looking at that different as the 'goals' for younger women."
Boosie Badazz was a trending Twitter topic in February after the aforementioned VladTV interview went viral. The backlash was swift and Harvey fans were quick to accuse Boosie of shaming Michael B. Jordan's current flame who Boosie Badazz labeled a "simp." Boosie doubled down on his comments in an Instagram post with the caption, "FUCK YALL I SAID WHAT I SAID." He also suggested Harvey has been "passed around" like a platter of cold cuts.
"I wake up to all these Lori Harvey fans on my ass … talkin' bout' I'm hating on Lori," he said at the time. "Why would I wanna hate on Lori for? I just say y'all got it fucked up saying 'Let's go!' If you sayin' 'let's go' that means you want your daughter to fuck seven or eight, nine n-ggas in a couple months … in the industry.
"If that's cool with you, for your daughter doing that … then I can't say shit. But what's wrong with y'all muthafuckas is … y'all salute the woman who get passed around, but y'all dog the woman who stick by they n-gga when they n-gga fuck over. Y'all dog the real bitches who stick by they n-gga, but y'all salute the bitches who go from hand to hand. The world fucked up."