Boosie Badazz Creates $1K 10-Toe Sucking Instagram Contest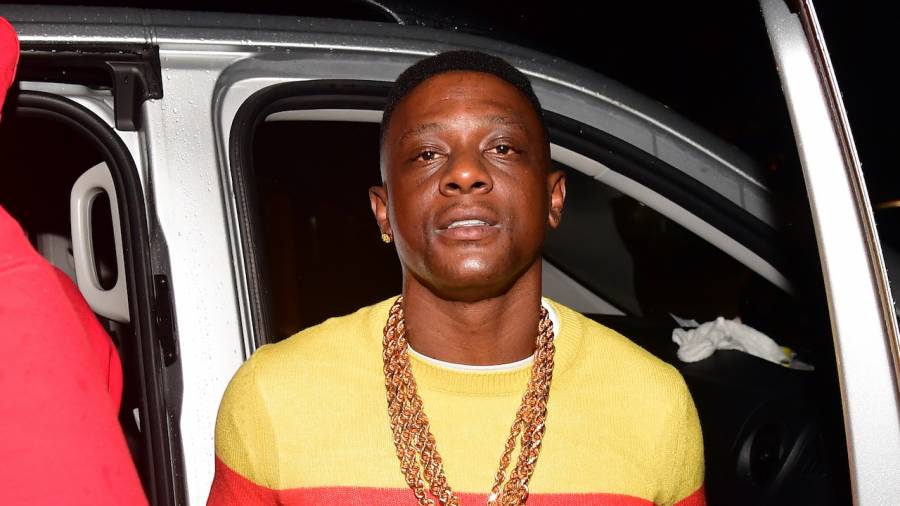 Boosie Badazz already has a strenuous relationship with Instagram after his original account was deleted in April. Now his latest proposed challenge may once more test Instagram's policy on offensive content.
The Baton Rouge rapper showed off the aftermath of a recent pedicure on Saturday (January 9) and announced to viewers on his second Instagram account a proper, if not gross wager to whoever would accept it.
"I got a thousand if you suck every toe," Boosie said in his Instagram Stories.
View this post on Instagram
At the beginning of the global pandemic in March of 2020, the "Wipe Me Down" star once asked fans during an Instagram Live session to perform a sex act during an Instagram Live session to win $1,000. The antics would only continue, prompting the popular social media platform to place him on "parole" for violations of their lewd and suggestive content policy. The battle would only continue after Boosie was de-platformed, prompting him to do everything from pleading with Facebook founder Mark Zuckerberg to restore his account to threaten to sue the social media giant for $20 million.
Although Boosie has used his platform for antics as well as promoting shows and appearances, he's also utilized it to advocate for young voters to participate in elections.
The Baton Rouge native revealed he was voting for the first time in his life in the Georgia Senate Runoff race on Janaury 5. While still nursing wounds from a shooting in Dallas in November, he shared to Instagram how he was headed to cast his vote for Democrat Raphael Warnock.
"I'm looking for a change," he said in a singing voice. "If I'm voting, everybody needs to vote. I've been watching that runoff, I'm finna vote. That man finna change some shit. I'm telling y'all I'm voting for Warnock."