Boosie Badazz Defends His Street Cred To Terrence 'Gangsta' Williams: 'You Can't Take My Stripes Away'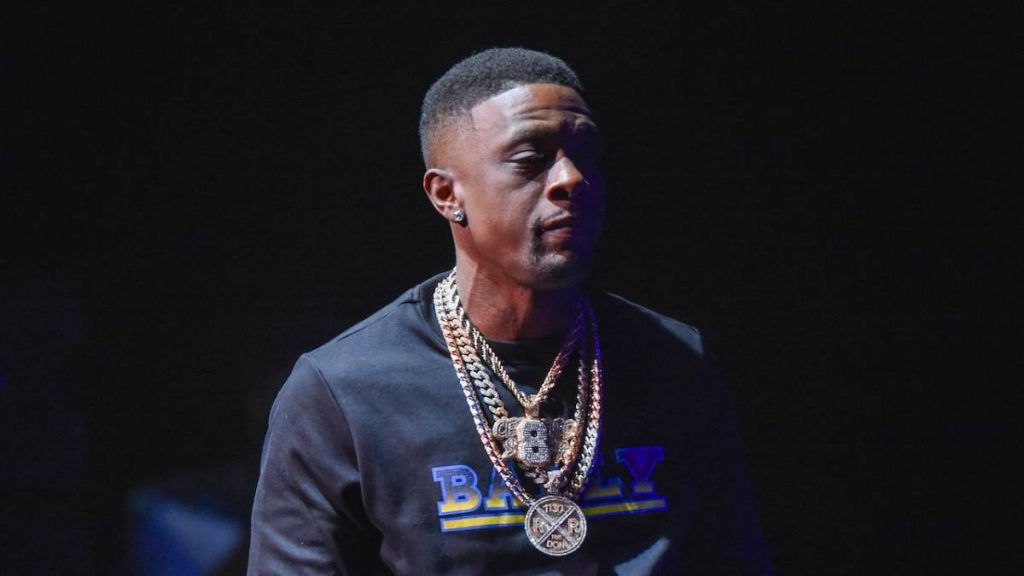 Boosie Badazz is firing back at Cash Money Records' co-founder Birdman's half-brother Terrence "Gangsta" Williams over the belief Boosie has no true street cred to his name.
After initially speaking on rumors Williams was at odds with his brother Birdman over his cooperation with the federal government, Boosie doubled down on his statements in a video uploaded to Instagram Saturday (July 30), standing by the notion Williams should no longer have his "Gangsta" nickname.
"You can't take my stripes away because you gave yours away," Boosie began. "I'm a real stand up n-gga out BR. No PC in me, dawg. Ask any n-gga from Uptown I done joced with in any of the jails. Ask any n-gga from across the canal downtown. I'm a stand up n-gga, dawg. I fought in the Dome, I shit fight in the cell. Ask any of them n-ggas, I'm a violator bruh. Ain't no PC in me. I was like that, bruh.
"It's choices we make in life and you made that choice to ruin all the relationships with your people, with everybody. Cause people glorified you. Now that shit over with, bro. All I can say is bruh, if a n-gga told you that, I'm a real stand up n-gga out BR, bro. And one more thing bro, you need to apologize for all them n-ggas up that road, from that city, n-ggas that fought for you up there, bruh. all the steppas who name affiliated with your name, you need to apologize, bro.
He continued: "To your people, everybody. All them people who put your name in them songs. It ain't gon' take from what you did but them n-ggas really was out there for you, bruh. The question is, do you feel they deserve an apology? That's the question. I feel they do. I feel they do, dawg. Your name ran with the top dawgs. You fucked up a lot of people, dawg."
View this post on Instagram
In a video response to Boosie Badazz, Williams referred to him as a "scorned" fan and stated since Boosie was from Baton Rouge, he didn't have the right to even speak on his name or actions.
"I can hear it in your voice that you sound like a scorned fan," Williams said. "Always remember this: You can hide history, but you cannot erase history. So, whether I'm in your book or not, it is what it is bro.
'You said you had respect for me due to what you heard in the streets. But it sounds like a contradiction to me with you because you say on one hand you had respect for me, with all the stories you heard on the streets. That's why you had respect for me. However, you lost respect for me because of rumors of what you're hearing now. So which is it?"
In January, Williams was freed from a life sentence by U.S. District Judge Ivan Lemelle, who re-sentenced him to 27.5 years. Details remain scarce as to why Williams was released though court records show Williams began helping the federal government after his arrest. In 1999, prosecutors filed a "5K" motion, noting his "substantial assistance" in securing guilty pleas from co-defendants."
Earlier in July, Boosie Badazz spoke about the prospect of record labels being held legally responsible for their artists' lyrics, which he believes could lead to gangsta rap being phased out of mainstream Hip Hop.
"They're basically doing all this to separate gangbanging from rap," he said. "They're gonna basically tell you you can't be a gangbanger in rap. I'm not a gangbanger, but I think it's a bad thing for them because what they're preaching about, they're not gonna let happen."
The "Wipe Me Down" rapper predicted that gangsta rap artists would be forced into portraying a "fake" image if record labels begin to push them into taking a safer, alternative path with their music.