Boosie Badazz Doesn't Need Drake To Promote His 'My Struggle' Film – He Has Bill Cosby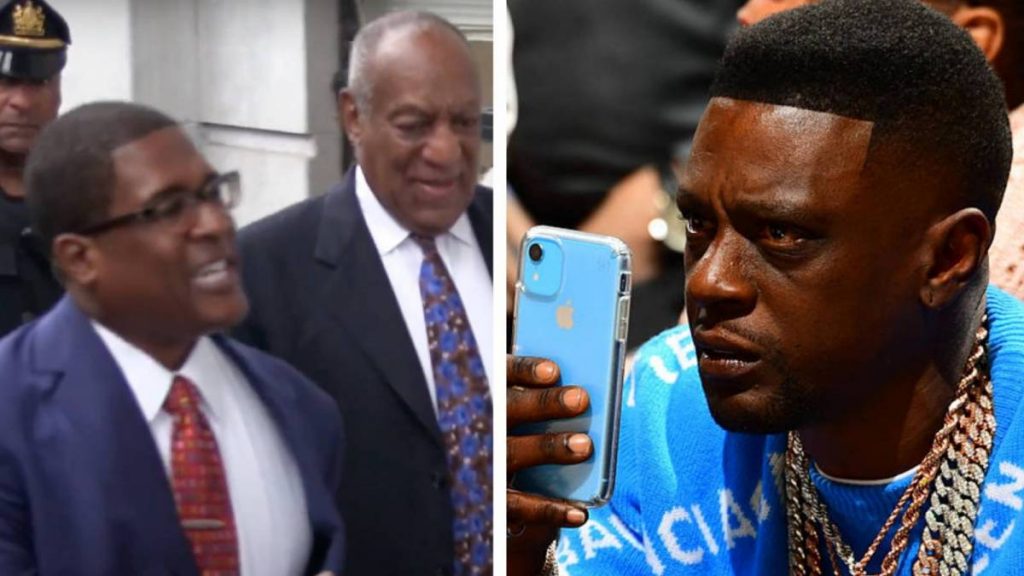 Boosie Badazz vehemently defended convicted sex offender Bill Cosby when the famed comedian was sent to prison in 2018 for a three to 10-year sentence.
Cosby was convicted of drugging and sexually assaulting a former Temple University employee at his Philadelphia home in 2004 and faced numerous other sexual assault allegations. In a shocking turn of events, Cosby was released in June after serving over two years behind bars.
Cosby, who has previously thanked Boosie for his support, is now plugging the Baton Rouge native's new My Struggle movie.
On Wednesday (September 29), Cosby shared an Instagram post featuring the film's movie poster and wrote in the caption, "Lil Boosie, I have always appreciated your truth and support," he wrote in the caption. "What I'm about to say, is not to compensate you because you supported Bill Cosby.
"My publicist, Mr. Andrew Wyatt told me about your film, 'My Struggle' and I am encouraging all of my supporters and fans to make this American Citizen, Lil Boosie's film, 'My Struggle' a box office success. Thank you very much. #MyStruggle #BoosieMovie #BillCosby #LilBoosie."
View this post on Instagram
Of course, Boosie Badazz was quick to respond and shared a Twitter post showing his appreciation. "Thanks BILL COSBY," he wrote alongside a photo of Cosby eating pizza.
Thanks BILL COSBY pic.twitter.com/ZYvXcTquND

— Boosie BadAzz (@BOOSIEOFFICIAL) September 29, 2021
Boosie Badazz released My Struggle on Friday (September 24), but his premiere was nowhere near as star-studded as 50 Cent's celebration for Black Mafia Family that took place the day before. 
Consequently, comedian Lil Duval called out those who turned up to 50 Cent's premiere while not showing the same kind of love to Boosie Badazz.
"Every celeb you can think of was at BMF premiere," he wrote in an Instagram post. But at @hesbackagain2021 premiere I only saw @qcmceo_p @troublemmb and @iamdesibanks all I'm saying is we gotta support the streets the same way we support the mainstream stuff. Especially in the south. Cuz they really don't fuck wit us they just deal wit us. #staywoke."
Boosie then called on Drake earlier this week, asking the OVO Sound boss for his assistance.
"Ay Drake, I need you to tell Canada fuck with my biopic," Boosie said in an Instagram video posted on Monday (September 27). "Go fuck with my film. Go on tell the 6 go fuck with my film. [I] know you got power. Help me out, n-gga."
Boosie Badazz then claimed Instagram took his page down once again for the post. Check it out below.
View this post on Instagram