Boosie Badazz Gifted Autographed Jersey From Penny Hardaway At Memphis Grizzlies Playoff Game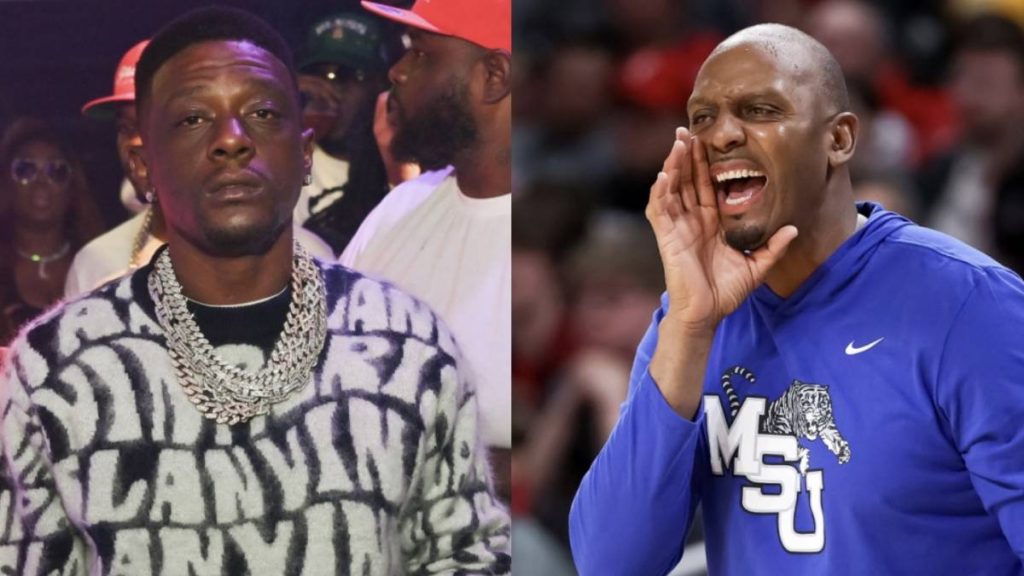 Memphis, TN – Hip Hop and basketball will always find a way to crossover, and it's happening a lot throughout the 2022 NBA Playoffs. On Tuesday (April 26), Boosie Badazz was in the house as the Memphis Grizzlies took on the Minnesota Timberwolves at the FedEx Forum in Memphis, Tennessee in Game 5 of their first-round playoff match-up, and he linked up with an NBA legend.
In a photo shared across social media, Boosie met up with four-time NBA All-Star Penny Hardaway after the game, and the two posed for a picture. Penny also gifted Boosie an autographed Orlando Magic home jersey as a gift for coming out to the game.
View this post on Instagram
The Grizzlies won 111 to 109 in a thrilling Game 5 to go up 3-2 in the series. Timberwolves guard Anthony Edwards tied the game at 109 after hitting a corner three-point bucket, but Grizzlies All-Star Ja Morant spoiled the moment with a tough last-minute lay-up to seal the victory.
Boosie Badazz wasn't the only famous face taking in all the action on Tuesday night (April 26). R&B legend Usher was also courtside and had some fun with fans when he sat next to Ja Morant's father, Tee Morant. The two were wearing similar outfits and ended up on the Lookalike Cam's jumbotron.
The social media space had been buzzing since Tee Morant attended games in the first-round playoff series looking like Usher's twin. People couldn't get over the similarities, and the Confessions singer let his fans know he heard what was going on with all the chatter.
"Had to See What the Hype was about," Usher wrote in a tweet reposting the video of him sitting next to Tee Morant.