Boosie Badazz Hilariously Poses As Wax Museum Figure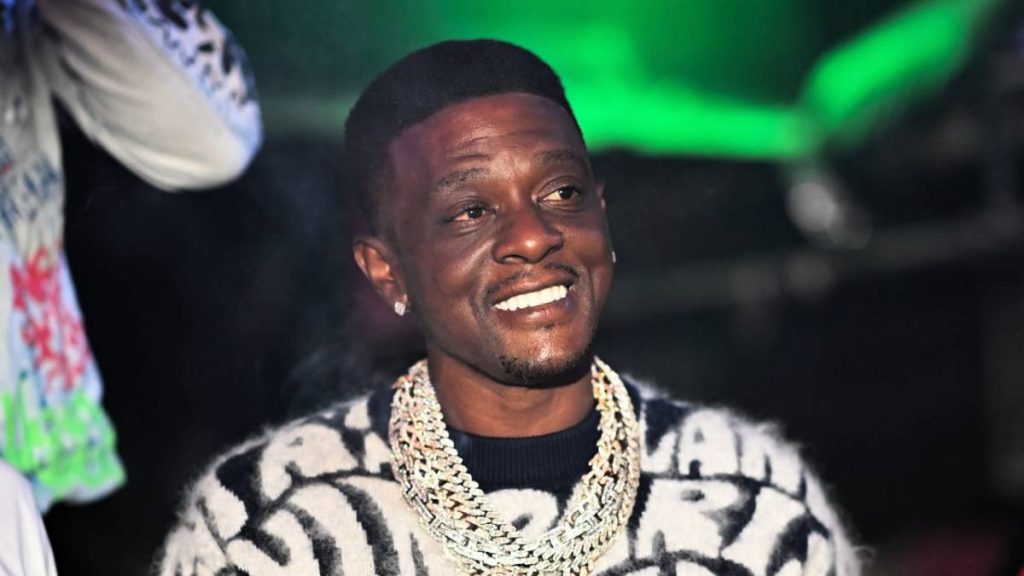 It appears the idea of posing as a life-sized inanimate figure is somewhat appealing for Boosie Badazz.
On Sunday (July 3), DJ Akademiks reposted a bizarre Instagram story that the "Wipe Me Down" rapper shared via his personal @americasmostwantedig profile, which showed Boosie pretending to be a wax model next to figures of former WWE wrestlers-turned-actors Dwayne "The Rock" Johnson and John Cena.
Multiple rappers quickly migrated to the comments section, including Waka Flocka Flame, who typed several laughing face emojis, and Trippie Redd, who wrote, "He blends in well lmao."
View this post on Instagram
Boosie has consistently turned his daily misadventures into electrifyingly entertaining content for his followers to consume throughout the course of 2022. After kicking off the year in the wilderness with his hilarious bear-hunting trip in January, Boosie Badazz recently took his IG antics to the ocean as he attempted to communicate with sea mammals while in the midst of a hallucinogenic trip on magic mushrooms.
Overall, it was all fun and games this past weekend on Boosie's Instagram as he promoted his upcoming Badazz Adult Prom event along with his new "Summer Vibing" record. It was a major shift from the tense energy the Baton Rouge native unleashed during his recent Twitter rant in opposition of the 30-year prison sentence disgraced R&B singer R. Kelly received as a result of his conviction for sex trafficking and racketeering crimes last year.
"People getting 15/20 years for murder n he get 30!!" he tweeted last week. "Yes he was wrong af for manipulating young girls n sexing them but he didn't kill anyone,aggravated rape anyone .N no blame on the parents who knew everything. Resentence this man!! College professors get probation for this shit."