Boosie Badazz Is Amazed A Dolphin Saved His Life In The Bahamas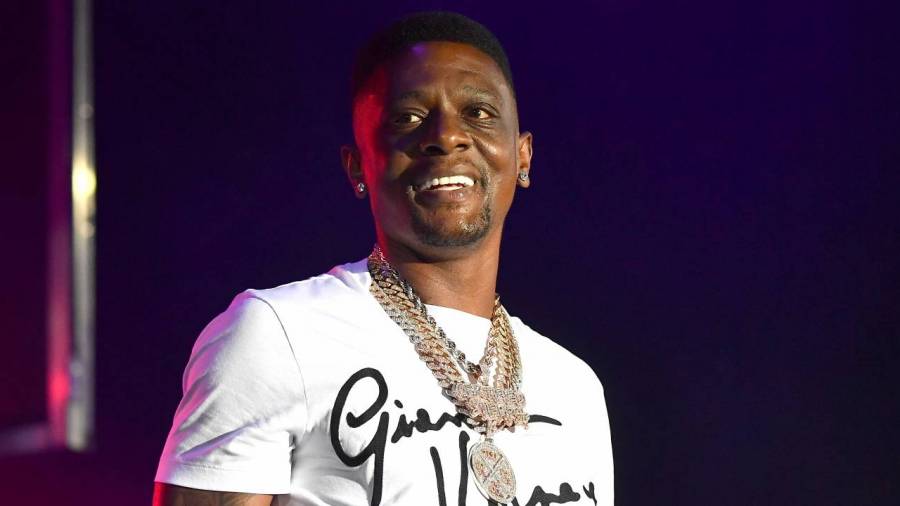 Boosie Badazz is one of the most entertaining people in rap today. Whether it be freestyling to women while clapping their backsides on Instagram Live or hitting the polls in his electric-powered wheelchair, Boosie is sure to give fans a hilarious moment on his socials.
On Tuesday (March 2), Boosie shared a video on his Instagram showing a picture of himself swimming with dolphins in The Bahamas. The photo shows Boosie floating on his back in the water while a dolphin pushes his body by his feet. It's normal for dolphins to do that but apparently, Boosie had no idea they could really do such a thing.
"On this picture, I played dead, and the dolphin pushed me to safety," Boosie said excitedly. "I was the first one to ever do this. The man said I was the first one to ever do this, but I watched the animal channel before I went over there, and if you play dead, a dolphin will push you to safety and look at this muthafucking shot."
View this post on Instagram
Boosie then said he wants the aquatic animal to go with him when his time on this planet is up.
"Bury me with the dolphins bitch," Boosie proclaimed. "I said bury me with the dolphins bitch, yeah. You see, he pushed me to safety. He thought I was dead."
Swimming with dolphins is another example of Boosie doing and saying pretty much whatever he pleases — and he doesn't care what fans or critics think. Boosie made that evident last month when he gave his off-color take on Michael B. Jordan and Lori Harvey's relationship during an interview with VladTV.
Boosie felt society needed to stop giving women the power in a situation like Harvey and Jordan's relationship. People weren't happy with his take, and the Baton Rouge legend doubled down on his comments in an Instagram post with a caption that read, "FUCK YALL I SAID WHAT I SAID."
"I wake up to all these Lori Harvey fans on my ass … talkin' bout' I'm hating on Lori," he said in the clip. "Why would I wanna hate on Lori for? I just say y'all got it fucked up saying 'Let's go!' If you sayin' 'let's go' that means you want your daughter to fuck seven or eight, nine n-ggas in a couple months … in the industry."
Boosie continued, "If that's cool with you, for your daughter doing that … then I can't say shit. But what's wrong with y'all muthafuckas is … y'all salute the woman who get passed around, but y'all dog the woman who stick by they n-gga when they n-gga fuck over. Y'all dog the real bitches who stick by they n-gga, but y'all salute the bitches who go from hand to hand. The world fucked up."
View this post on Instagram