Boosie Badazz Offers 2021 Jaguar For Sale After Wrecked By Nephew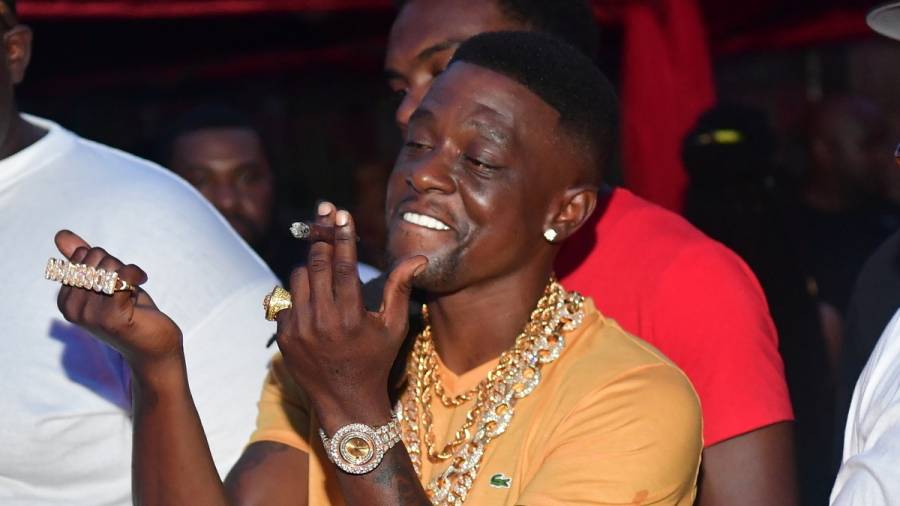 Boosie Badazz learned a valuable lesson when allowing his nephew to borrow one of his expensive cars — don't. In an Instagram video uploaded on Monday (October 5), Boosie documented the damage to his white 2021 Jaguar that included a sizable dent above the front, right wheel and black scratches above the rim.
"My nephew's stupid ass just wrecked my Jag," he says in the clip. "I'm pissed the fuck off. I just woke up. Who wanna buy it right now? Buy this bitch right now. 2021 Jag Give me $75K, man. Ain't nobody got this bitch. I'm pissed the fuck off. $75K. If not, I'm going to trade it in right now."
He added in the caption, "75k right now 2,000 miles. fuck this shit mane. 2021 Jag."
View this post on Instagram

$75k right now 2,000 miles 😤 fuck this shit mane. 2021 Jag
Boosie has spent weeks being upset about one thing or another. In August, the Baton Rouge native was furious after he'd discovered his Instagram account had been suspended. He pleaded with Facebook CEO/founder Mark Zuckerberg — or as Boosie called him, "Zuckerburger" — to restore his account to no avail.
So earlier this month, Boosie finally opted to erect a new Instagram account, which explains his modest 31,000 following. He also vowed to sue the popular social media platform for discrimination.
"I STARTED A NEW IG @boosienewig n they stopped my live soon as shaderoom posted it," he wrote on Twitter. "I HAVENT POSTED NOTHIN R WENT LIVE this is discrimination/racial etc. IM SUEING CALLING DREW NOW."
I STARTED A NEW IG @boosienewig n they stopped my live soon as shaderoom posted it 🤷🏽‍♂️I HAVENT POSTED NOTHIN R WENT LIVE this is discrimination/racial etc. IM SUEING CALLING DREW NOW ‼️

— Boosie BadAzz (@BOOSIEOFFICIAL) September 17, 2020