Boosie Badazz Recovering At Home Following Dallas Shooting: 'I STILL GOT MY LEG'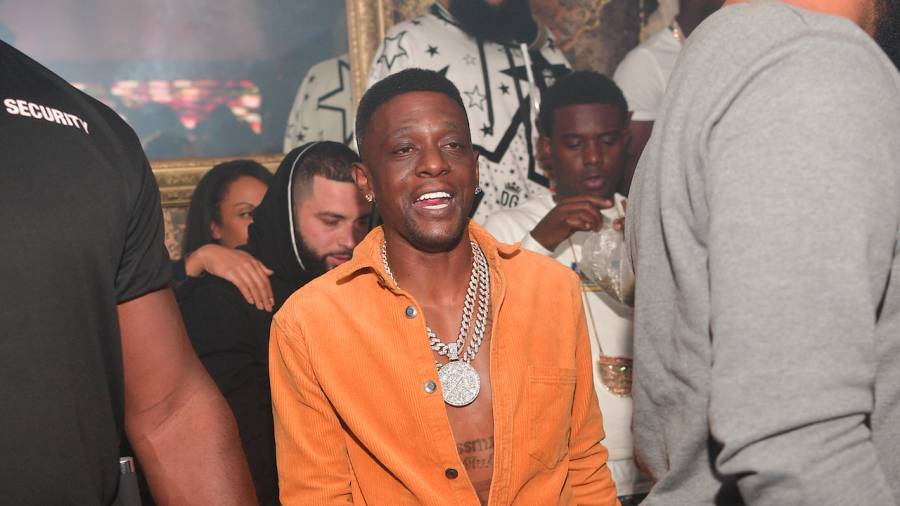 Baton Rouge, LA – Boosie Badazz is back at home, just one week after he was shot outside of a Dallas strip mall. The Baton Rouge native took to social media on Sunday (November 22) to update fans with the good news.
"OUT THE HOSPITAL #athome," Boosie wrote on Twitter. "Thanks to all the ones who prayed fa me N YEAH I STILL GOT MY LEG."
OUT THE HOSPITAL #athome Thanks to all the ones who prayed fa me 🙏🏿 N YEAH I STILL GOT MY LEG

— Boosie BadAzz (@BOOSIEOFFICIAL) November 22, 2020
The "Set It Off" rap vet had traveled to Dallas to pay his respects to his BadAzz Music Syndicate artist M03, who was gunned down on an interstate in his hometown on November 11. Days later, Boosie was outside of Big T Bazaar, a popular Dallas shopping center, when gunfire erupted and Boosie was hit in the leg.
Multiple reports following the shooting suggested Boosie would need to have his leg amputated following the shooting due to his battle with diabetes. However, his manager Louis Givens debunked those rumors, writing "FAKE NEWS" on his Instagram Stories.
Boosie's shooting was among four that have plagued the rap community this month. On November 6, Chicago rapper King Von was shot and killed outside of an Atlanta hookah lounge following a fight between his crew and Quando Rondo's crew. Days later, Mo3 was shot and killed on Interstate 35 in Dallas. Then on November 14, the same day Boosie was hit in Dallas, Griselda rapper Benny The Butcher was shot in an attempted robbery in Houston.