Boosie Badazz Says He 'Made' Girlfriend Remove Breast Implants: 'She Knew I Didn't Want That'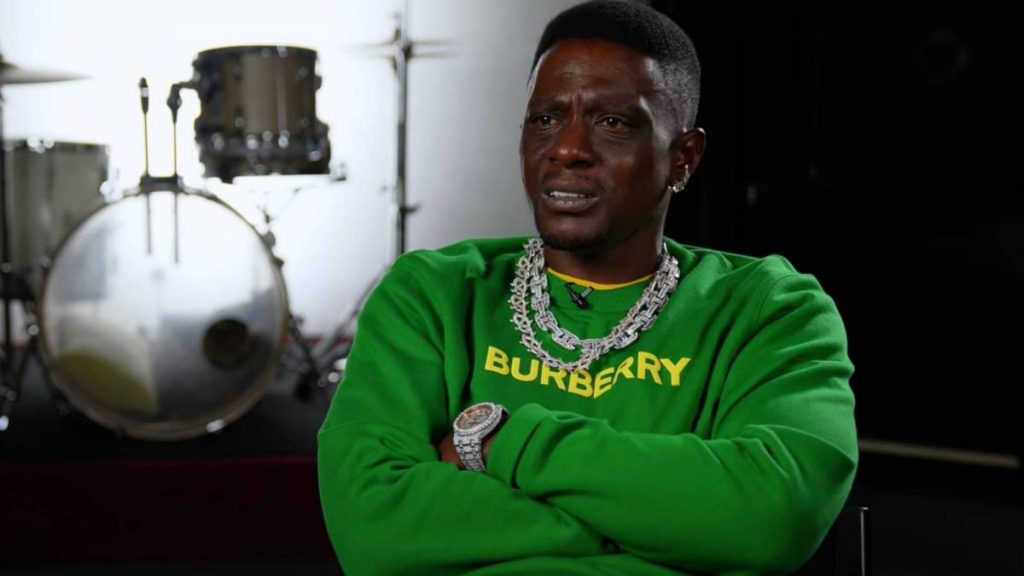 Boosie Badazz always has colorful commentary — whether on his social media or during his frequent trips to VladTV's studio. During Boosie's latest conversation with DJ Vlad, the topic of the male Brazilian Butt Lift came up, a two-hour, $76,000 procedure for men to add height. While Boosie admitted he never heard of it nor has ever paid for a woman to get a Brazilian Butt Lift, he did cop to paying for at least one breast implant surgery — and another to have them removed.
"I don't like BBLs," he said. Vlad asked if he'd ever paid for a BBL and Boosie answered, " Nah. I done got asked money for work though. Tittie work […] I bought some titties, then one of my bitches, my new bitch, we had broke up, she went and got her titties done and when we got back together, I made her go back and take them out.
He added, "I think it was to get back at me. She knew I didn't want that. She had got like some … I don't know. They wasn't much bigger because I didn't notice 'em. I didn't notice 'em at first. She had fell and I noticed them […] But she did it out of spite."
Boosie Badazz was evidently happy with the results even after paying the $10,000 to have them removed. He continued, "Those muthafuckas so soft now. Those muthafuckas like gummy bears. And I never touched them when she got 'em done, like I never sucked them. I never touched them 'cause I love her naturalality. Now they like gummy bears."
As Vlad mentioned in the clip, producer Southside admitted to paying for 10 different women's Brazilian Butt Lifts. Speaking to 92.3's Big Boy's Neighborhood in June, he claimed, "[Am I a BBL] expert? No. Funder? Yes. I got a list! Shit is crazy."
When asked how many BBLs he's paid for, Southside replied, "10, for sure. I done got some girl's titties did twice. I done got a girl's titties did, got 'em big. But it was too big for her, got 'em redid again, got 'em small." He then joked, "I call myself Bob the Builder."