Boosie Badazz Shows Off Gunshot Bandage & Announces Thanksgiving Day Concert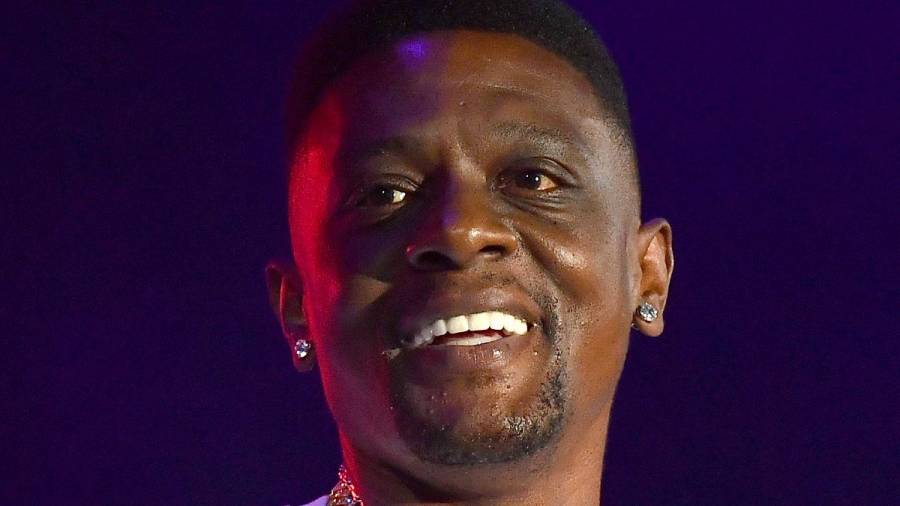 Charleston, SC – Boosie Badazz isn't letting a healing gunshot wound stop him from getting to the bag.
Fresh out of the hospital after being shot outside of a Dallas strip mall, the Baton Rouge native shared a flyer for a performance on Thanksgiving (November 26). Boosie will appear alongside rapper Renni Rucci at a venue in Charleston, South Carolina – bandages and all.
View this post on Instagram
In a video posted up in his backyard on Tuesday (November 24), he showed a glimpse of his bandaged foot propped up while he watched over his kids. He's also been sharing videos of his mom helping nurse him back to health with foot massages and caring for an additional wound on his hand.
View this post on Instagram
Boosie was shot in the leg on November 14 outside of Big T's shopping center in Dallas, where he was visiting to attend a memorial for his BadAzz Music Syndicate artist Mo3. He was taken to a local hospital and remained there for a week being treated for a gunshot wound below the knee and was released just days ago on Sunday (November 22).
The outspoken rapper has also gotten right back to his social commentary, and called Lil Wayne "more rich than Black" when asked for his thoughts on Weezy's support of Donald Trump in a new interview.
"I always felt Wayne didn't care strongly about our Black beliefs," Boosie said on VladTV. "I always felt like Wayne felt like he was rich more than Black. I really think he looks at himself more as rich because I think that's why he [didn't vote for] Biden."