Boosie Badazz's Wheelchair-Bound Concert Was A Success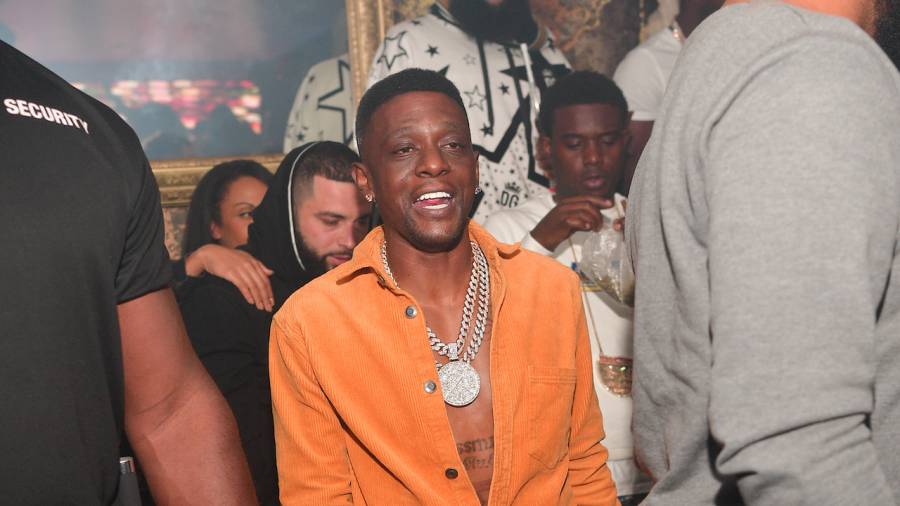 Charleston, SC – Despite a worldwide pandemic and the fact he just got shot and is constrained to a wheelchair at the moment, Boosie Badazz still made sure he got his show money on Thanksgiving.
Boosie appeared alongside Renni Rucci for a performance in Charleston, South Carolina on Thursday (November 26), and social media posts from the night show that it went off with no issues. In a post of his own, Boosie can be seen smoking and smiling as his team pushes him to his destination.
"HAD TO GET THAT BACKEND," he declared in his caption. "I missed 3 Backends LAST WEEK #sometimesissimiletokeepfromcrying #HUSTLA #Tracklife."
View this post on Instagram
Another clip taken by a club-goer shows Boosie turning up on stage and enjoying himself, despite the very apparent limitations.
View this post on Instagram
Boosie is recovering after being shot shot in the leg outside of a Dallas strip mall while in town to pay respects to Mo3. He spent one week in a local hospital and though he had to get surgery, he thankfully didn't need his leg amputated as early rumors suggested.
And though clearly nothing will stop Boosie from getting to his bag, he's not putting money above his morals – something he said he feels Lil Wayne is doing in an interview released just after Boosie got out of the hospital.
"I always felt Wayne didn't care strongly about our Black beliefs," he explained. "I always felt like Wayne felt like he was rich more than Black. I really think he looks at himself more as rich because I think that's why he [didn't vote for] Biden."