Both Outkast & Soulja Boy Hit The Video Game Market With Major Announcements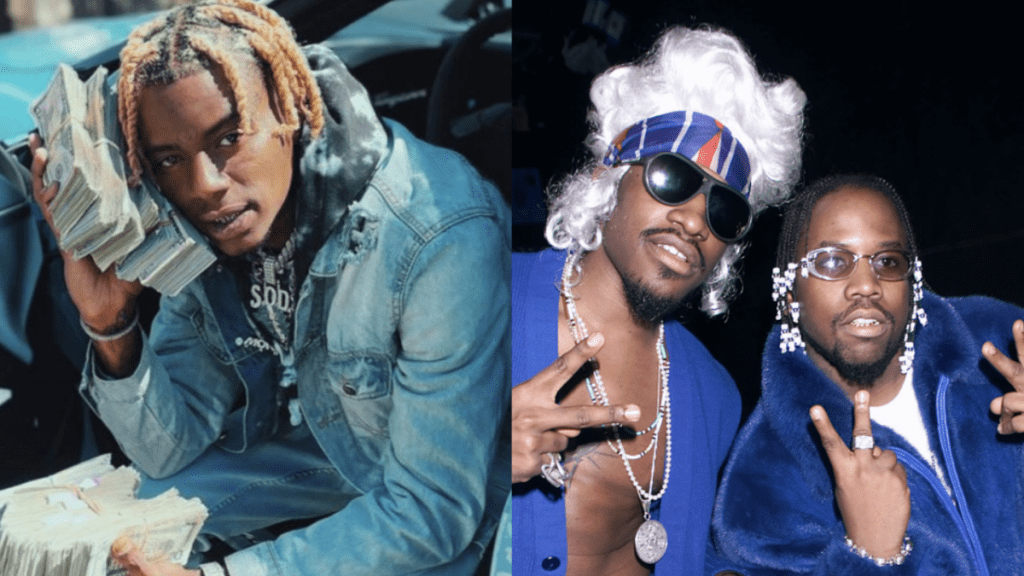 Video games have evolved from stick figures to employing virtual reality over the years and a pair of artists representing separate generations are putting their relationship with the gaming world to use in different ways.
Outkast is celebrating 25 years of their 1996 album ATLiens with the launch of an arcade-style video game dodging aliens that can be played by fans online here using their streaming service log-in.
"Calling all our #ATLiens! We're celebrating 25 years of ATLiens with a special video game," the official Outkast Instagram account wrote.
Outkast previews their new ATLiens video game 🕹 pic.twitter.com/p5tiQuVk2U

— HipHopDX (@HipHopDX) September 24, 2021
ATLiens was released on August 27, 1996, and arrived to acclaim from critics. The project debuted at No. 2 on the Billboard 200 and is currently certified 2x-platinum by the RIAA.
On the flip side, Soulja Boy has had his fair share of ups and downs as a video game tycoon. The SouljaGame creator joined Power 106 for an interview where he revealed plans to release a game in the mold similar to the classic Def Jam Vendetta which pits rappers against each other in a fighting arena.
The 2003 video game featured appearances from rappers such as DMX, Method Man, Redman, Ludacris, N.O.R.E., Capone, Scarface, Ghostface Killah, Joe Budden and more.
"I'm about to come out with my own video game," he said the game will arrive in January 2022. "I'm gonna have all the rappers fighting on the video game," he said. "You know how they use to have Def Jam Vendetta with all the old school rappers? We gonna have all the new rappers in the game, on one video game fighting each other. It's gonna be a fighting game, and you can pick which rapper you want to fight with."
While it remains to be seen about these video game plans, Soulja Boy previously claimed to be the new CEO of Atari in August, but the gaming company quickly squashed any idea of that being a reality.
"We know that CEO of Atari is a dream job, but that honor belongs to Wade Rosen," the company wrote.
We know that CEO of Atari is a dream job, but that honor belongs to Wade Rosen

— Atari (@atari) August 20, 2021