Brick Squad Rapper Frenchie BSM Reacts To Being Shot In Neck & Back: 'I'm Still Alive! Squad!'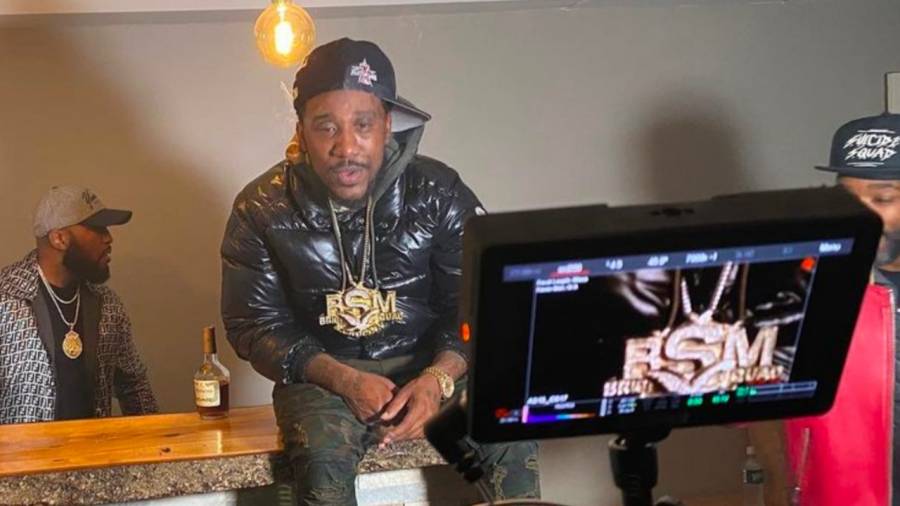 Brick Squad Monopoly artist Frenchie BSM was recently released from the hospital after being shot multiple times. In a video for Instagram upon his return home, the French Connection rapper showed off his wounds while assuring fans all was well.
"Just got out the hospital – got shot in my neck as y'all can see," he says in the clip. "Just fucking got out. One in my neck, show the back. They got my back. I'm still alive though. It's aight. N-ggas can't stop me. I'm still alive. Squad."
View this post on Instagram
The shooting follows a disturbing trend of gun violence within the rap community as of late. In addition to the shooting deaths of Pop Smoke, Mo3 and King Von, Boosie Badazz, Zoey Dollaz and Benny The Butcher have all also had recent attacks on them that left them in the hospital.
Boosie has been relegated to a wheelchair as he heals following the Dallas shooting in November while he was in town to pay respects to his friend and artist Mo3.
And the Baton Rouge native is addressing the incident in a new song, which he previewed on social media earlier this month.
"Hit me in my leg but it should have been my head, I swear to God," Boosie raps in a snippet. "And the bars and extension cords, big facts, we steppin' hard. You better keep ya 30 because if a n-gga kill ya…"