Bringing It Back Home: Flipp Dinero Says He Wants To Work With More Haitian Artists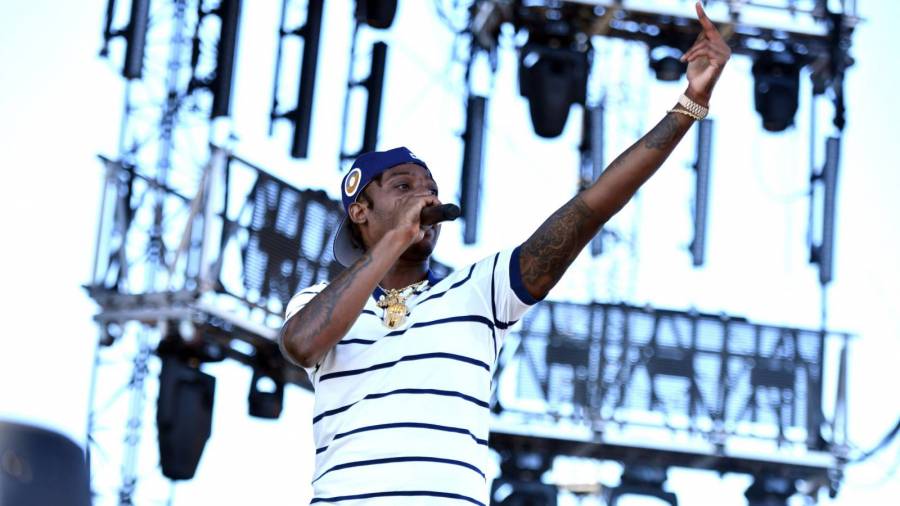 Being the son of Haitian immigrants instilled many values and morals in Flipp Dinero that he carries with him to this day. Hard work, dedication and determination are just some of those values, and they played a significant role in his success in the Hip Hop industry.
During his conversation with HipHopDX, Dinero explained how essential his Haitian roots are to himself and his career. Growing up in a strict Haitian household really tested the Brooklyn rapper. Instead of hanging outside with other kids, Flipp had to focus on his studies and put in countless hours on chores around the house. Eventually, the allure of the streets took over, but Dinero never lost what made him who he is.
View this post on Instagram
"That shit is crazy, bro," Dinero said when asked how what his upbringing was like in the Canarsie neighborhood of Brooklyn. "I never had free will as a kid. What's that? It was always you're going to do what I say you're going to do. You know how it goes."
Dinero's parents wanted him to focus on himself as opposed to getting caught up in the violent streets of Brooklyn. He was enrolled in school and was on pace to land a job in the medical field, but music became his calling. He's doing pretty good for himself, too. He already has several multi-platinum records and is a fixture on radio stations in his city.
Just like how dedication and hard work are core values in the Haitian culture, so is music. It is such an integral part of Haitian culture, and for Dinero, it fuels the vibe and cadences of his music.
"Haitian people, we got this snap with music, when we hear music, we vibe to it automatically," Dinero said. "There are certain instruments in the songs that I'm creating now and certain vibes that if you listen to certain songs I've made, it's a vibe to it. Like 'How I Move,' 'Leave Me Alone' or 'No, No, No,' you know what I'm saying? It's a little Haitian vibe to it. It's crazy, bro."
Dinero wants to bring more of his culture to the music scene here in the states as well. When asked if he wants to see his culture have a platform in the American music space like reggaetón, bachata, merengue and other Latin music genres, Dinero said he wants to be one of the many artists to lead the charge. He's already started linking up with a few Haitian-American artists.
"I definitely see myself working with people from Haiti," Dinero continued. "But you know what it is? I've worked with people from Haiti already, but they're not in the game. They're not mainstream, do you know what I'm saying? But with the crossover appeal, I feel I could be a bridge for that, bro. I speak Creole, and I know music. If you got the plug with anybody let's line something up. I'm with it all the way."
Check back for more of our conversation with Flipp Dinero coming soon.