Brooklyn Drill Rapper Bizzy Banks Arrested On Drug & Weapons Charges During SWAT Raid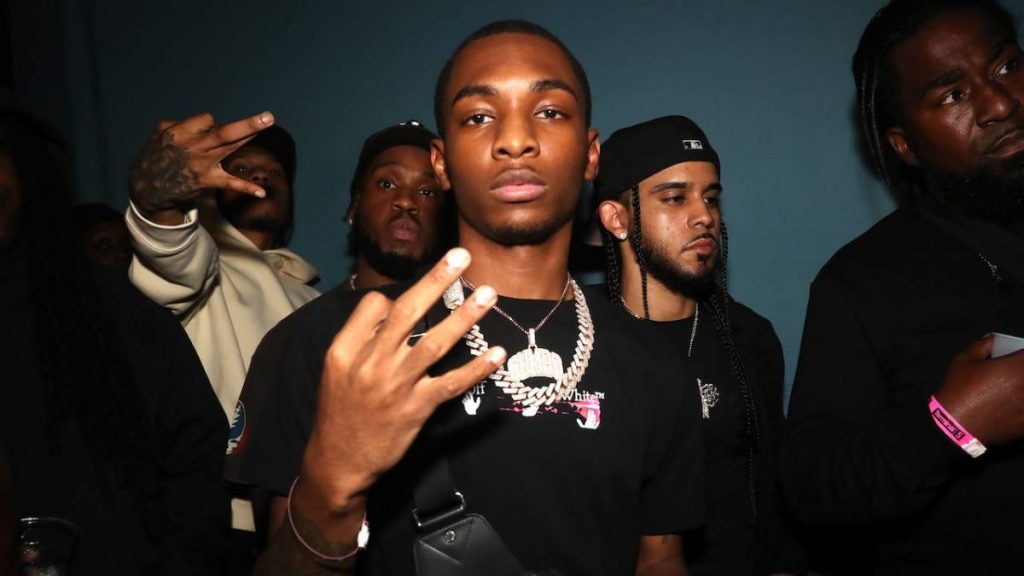 Hackensack, NJ – Bizzy Banks was booked in a New Jersey jail cell on Friday (January 7) after police say they discovered two pounds of weed, $2,750 in cash and a revolver loaded with hollow-point bullets in his apartment.
According to local outlet The Daily Voice, a SWAT raid was conducted on the area and upon arresting Bizzy, the Brooklyn native was processed on drug, weapons and money laundering charges.
View this post on Instagram
The 23-year-old rapper, real name Majesty Blessed Moses, was previously jailed on unknown charges in 2019 but since has risen to become one of the newer faces of New York's drill scene. After the late Pop Smoke took Bizzy under his wing, he eventually released his debut mixtape GTMO Vol. 1 in 2020.
Bizzy's rise coincided with another New York native's own push to stardom, CJ. Bizzy accused the "Whoopty" rapper of biting his style and more last April.
"That CJ n-gga need to give me my credit no cap," he wrote in the story. "N-gga jacking my lingo & flow I'm tired of not getting the recognition I deserve. I started this new wave of drill rap let's talk about it."
According to the Bergen County inmate database, Bizzy is currently being held without bond.