BRS Kash On 'Throat Baby' Critics & Performing The Song At Georgia Senate Runoff Rally: 'My Voice Is Stronger Than It Ever Was'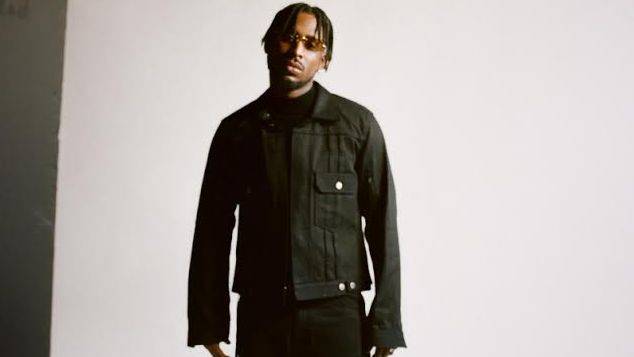 When BRS Kash dropped "Throat Baby," there were concerns about how the public would receive the steamy, new record. It's a catchy song that peaked at No. 54 on the Billboard Hot 100 and blew up even more on TikTok despite being about a sexual act. Kash knew he had a hit on his hands, but he didn't think things would get this big over a song that was initially a joke.
"I didn't know that it was going to do what it's doing right now because I felt that it was so explicit that I felt like people were going to kind of try to hate on it," Kash told HipHopDX. "But the love that it's getting and how folks embrace it, it made me proud."
View this post on Instagram
"Throat Baby" is a hit as it continues to gain steam a full year after its release. It's a fan favorite on TikTok with over 50 million videos using the song and has clocked in over 250 million streams and counting globally. With all the love he's been getting, though, Kash said he has gotten some slack for the salacious record. But as he told HipHopDX, his mother and sisters raised him and would never want that type of negativity placed on him.
"I grew up in a household full of women, you know what I'm saying, with my sisters and my mom," Kash said. "So for me being in the household and the respect that I have for women and what they do, I was a little shaky to put the song out because I didn't want that backlash to be like, 'Oh, he's just degrading women.' They expect to see the filth, but really I'm not about that."
Kash continued to explain, "It's just my music, it's an art and I express myself on the canvas, which is the beat. So that's how I just put it. Like, I understand it doesn't reflect how I am as a man towards a woman. It's just a poem. It's a real-life experience."
Not everyone saw the record as a poem, though. In December, Kash performed a version of the song called "Vote Baby" at newly-appointed Senator Jon Ossoff and Junior Senator Raphael Warnock's campaign rally in DeKalb County, Georgia. The clean, updated version didn't fool anyone, though, and conservatives had a field day digging through Kash's Twitter page that showed old tweets that they claimed were misogynistic.
"The fact that they had to go back to me in high school, it should have told them something already," Kash said about the conservatives who dug through his tweets. "Like, that was 12, 11 years ago. So the fact that you had to go back that far to find something that you thought was dirt on me should tell you something. You're digging into a person's past on what's going on right now. You know what I'm saying? When you are young and dumb, you'd say anything."
View this post on Instagram
When asked if he would perform at a campaign rally again, given how ruthless politicians are with digging, Kash said he would be all in to prove all of the critics wrong.
"It's the internet," Kash explained. "I would do it again because, I mean, what they tried to do, they didn't achieve. What I did was spread my word. My whole county voted, turned the whole county blue. I did my job. They're in the office."
Kash continued, "Regardless of what people thought, it was a great opportunity for me being right now that my voice is stronger than it ever was in life. I'm not saying that my voice didn't matter, but it's catching more people right now. To get on that platform and encourage the youth to go vote, I felt honored to do that."