Busta Rhymes Admits His Unhealthy Lifestyle Nearly Killed Him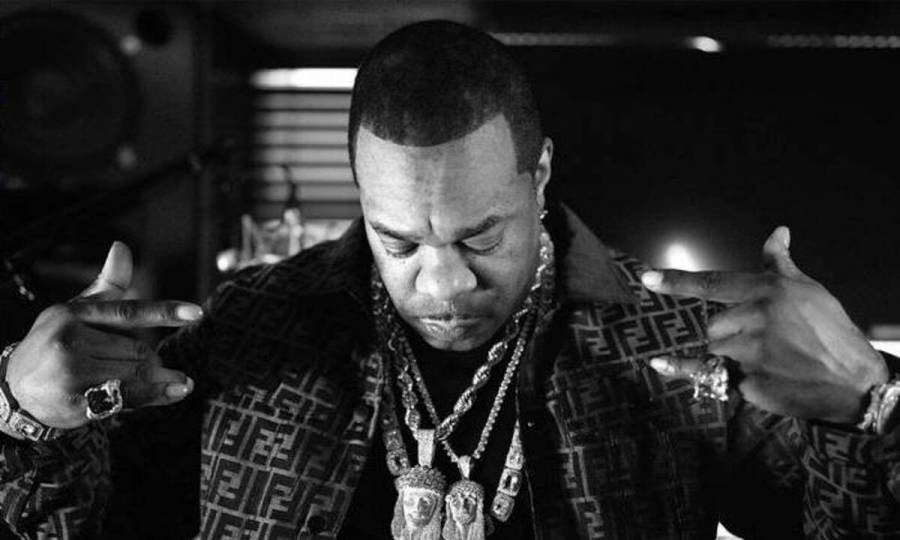 Busta Rhymes shocked the world when he revealed his newly-transformed body in October. With a new body comes a healthier lifestyle — and Busta is fortunate to have had a chance work on that. In a candid interview with Van Jones, the bona fide Hip Hop legend revealed he almost lost his life from his unhealthy living.
During the interview, Busta told Jones his weight gain came as a result of the several vices and bad habits he couldn't turn away from such as smoking weed, cigarettes and drinking copious amounts of liquor. It got so bad that during a routine check-up, Busta's doctor found polyps developing in his throat and said his body's air supply was only at 10 percent.
"I'm like you need to tell me what the fuck you seeing, I need to hear what's going on," Busta said. "He says, 'Your polyps grew so big that it blocked 90 percent of your breathing passage and if I send you home tonight and you sleep under the AC and catch a cold and that last 10 percent of breathing of your breathing passage gets blocked up you are going to die tonight.'
"The moment was an emotional wake-up call. I just started crying."
View this post on Instagram

DON'T EVER GIVE UP ON YOURSELF!! LIFE BEGINS RIGHT NOW!!! MY DEDICATION IS DIFFERENT!! I WOULD NEVER PUT OUT AN ALBUM AND NOT BE IN THE BEST SHAPE OF MY LIFE!! I RESPECT MYSELF TOO MUCH AND I RESPECT Y'ALL TOO MUCH!!! I'M ONLY HERE TO INSPIRE!! #ELE2THEWRATHOFGOD DROPPIN' 10.30.20 ???? PREORDER & MERCH AVAILABLE NOW!! CLICK LINK IN BIO‼️‼️‼️‼️ Thank you coach @victormunoz_proedge Thank you Legend @mrolympia08 Thank you King @kaigreene Thank you Icon @dominicandominator & @chefdeliche
On top of Busta's doctor telling him he could've died, the 48-year-old MC revealed his son played a major part in his decision to turn his life around and getting back in shape. Busta said there was one time he fell asleep in his car and his obstructed breathing caused his son to go to his father's security to try and get his dad some help.
"I'm in the car, and I go to sleep, and I'm snoring crazy," he said. "And it gets to this point where I'm trying to inhale, and not I'm able to inhale. My son got so scared that he spoke to the security about this fear that he had. My son was so scared of how he was gonna hurt my feelings by having this conversation with me directly that he had to tell someone else to tell me.
"That shit fucked me up — I just felt like I was letting my son down, I felt like I was letting a lot of people down."
Busta is coming off the recently released Extinction Level Event 2: The Wrath of God and fans have been talking all about it. The album debuted at No. 7 on the Billboard 200 and became Busta's seventh Top 10 album. It also garnered nearly 28 million on-demand streams in the week of its release.
Check out Busta's candid interview with Jones below.