Busta Rhymes Continues Taunting T.I. Over Declining Battle: 'Kinfolk But He Don't Want Smoke'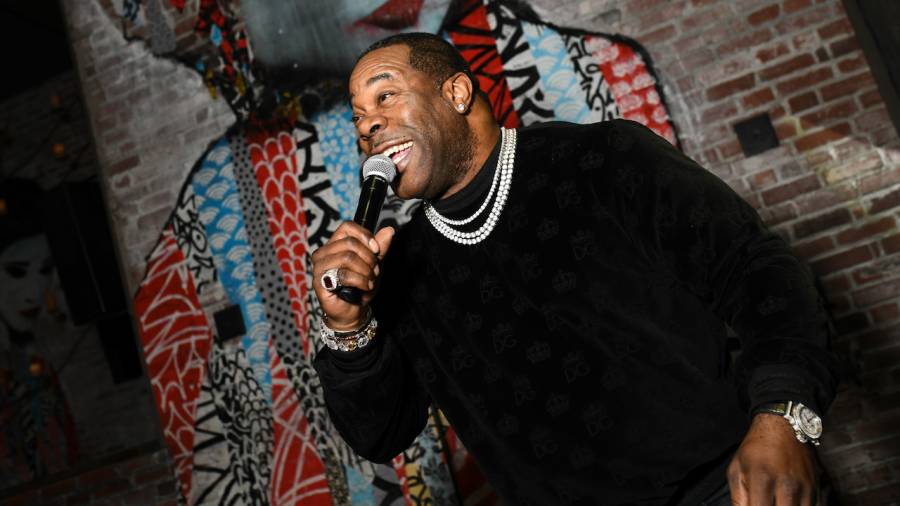 Busta Rhymes isn't letting up off T.I. over disrespect.
After T.I. flatly dismissed the idea of taking on the New York rapper for a Verzuz matchup, Busta continued his verbal assault of Tip via Instagram on Saturday (October 24).
"You a king, I'm a God," Busta said. "You lookin' like a King and runnin' ya mouth more than lookin' like a King of the South. I never asked to do a Verzuz with you, my brother. I did an interview with Fat Joe on the big show and we had a Joprah moment."
He added, "See, I know you love me. And I love you, and you know I love you. You my brother. The way we can joke and have fun like this is because we brothers. But all jokes aside, I'm not playing when it comes to respectfully competing. I will bust your ass, for real. And I will bust your ass at any given point and time you want to revisit this. I was asked if, as a New York MC, if the opportunity presented itself to take on you in a Verzuz, and of course I'm going to accept that shit with grace and open arms and welcome it in the most warm fashion I'm supposed to."
View this post on Instagram

You might need to go sit your 85 year old fragile Body lookin' ass down bruh. ????? Focus on your @verzuztv battle you got comin', promote your album and relax family. You know I love ya but we can do this shit as long as you want. Oh by the way….. #ELE2THEWRATHOFGOD WILL BE DROPPING IN 6 DAYS 10.30.20?????? THE PROPHECY WILL BE FULFILLED!! PREORDER & MERCH AVAILABLE NOW!!! Click link in Bio‼️‼️‼️
Busta continued to taunt T.I., including establishing parameters for how a battle between the two could go, from weighing only singles to weighing only albums. Either way, Busta believed he would get T.I. out the paint in a hypothetical matchup.
"Focus on your Jeezy battle brother," Busta concluded, inadvertently spoiling the news of Tip's upcoming Verzuz battle with the Snowman. "Cause if you take that L, you think we having fun now? I'm gonna bust your ass playboy, you got shit you need to do to prepare for that."
Busta may have had his fun with T.I. but he's focused on bigger goals, namely the release of his Extinction Level Event 2: The Wrath Of God album. Earlier this week, the Flipmode Squad leader also took to social media to reveal his drastic change in fitness and weight loss.
"DON'T EVER GIVE UP ON YOURSELF!!" he wrote in all caps on Instagram Thursday (October 22). "LIFE BEGINS RIGHT NOW!!! MY DEDICATION IS DIFFERENT!! I WOULD NEVER PUT OUT AN ALBUM AND NOT BE IN THE BEST SHAPE OF MY LIFE!! I RESPECT MYSELF TOO MUCH AND I RESPECT Y'ALL TOO MUCH!!! I'M ONLY HERE TO INSPIRE!!"