Busta Rhymes Tells Fan He'll 'Fuck' His Girl After She Tries Groping Him Onstage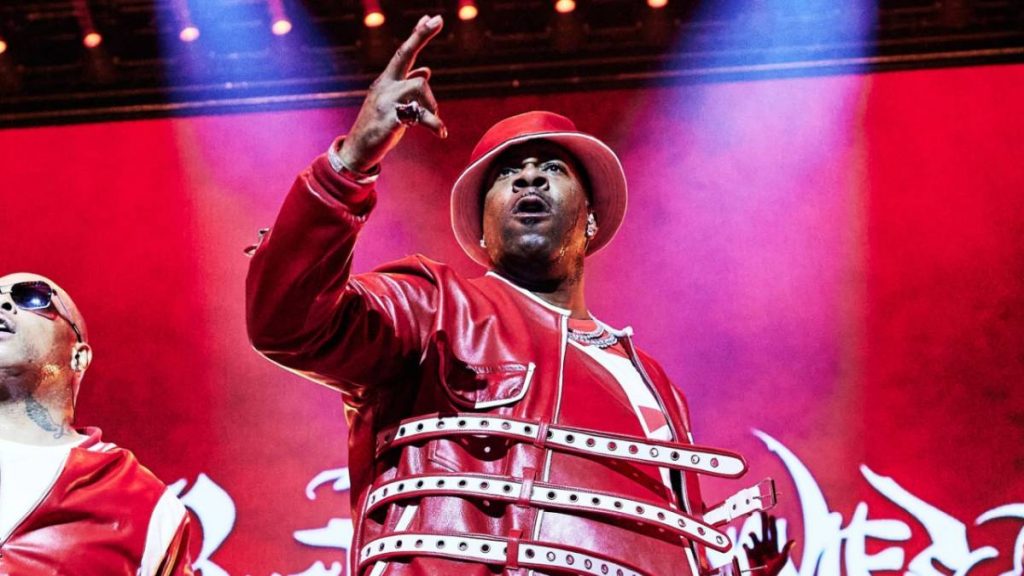 Busta Rhymes was onstage performing when a woman in the audience attempted to grope him — and he had a few words for the woman's boyfriend.
On Monday (August 22), a TikTok user who goes by @gabe.owen04 shared a clip of the incident. After the woman tries to touch him, he promptly smacks her hand away then asks the crowd to back up because he lost his ring. He notices the woman staring at him and proceeds to address her partner.
"Stop the music," he says. "Back up, back up. I dropped my ring down here. Hey shorty, you with your man, right? That's your girl? What kinda shit you on letting her continue to grab me up. I'm a grown man. I'll fuck your girl, bro."
He continues: "I don't wanna fuck your girl. I got a good one at home. This is a weird thing. Weird times. She touched me and shit […] She might do some police shit. I'm not with it."
@gabe.owen04 Replying to @jett here ya go #fypシ #foryoupage #bustaryhmes ♬ original sound – Gabe Cornell
Busta Rhymes has found himself in a few precarious situations before. In July 2019, he was met by police at London's Heathrow Airport after getting into a fight with a first-class passenger aboard a British Airways flight.
According Daily Mail, Busta boarded the flight shortly before the doors closed with five carry-on bags and angrily wanted to know, "Who's got all their stuff in my locker?"
Witnesses said he became "agitated, aggressive and rude" and insulted a British woman on the flight from New York's John F. Kennedy Airport to London. However, he wasn't arrested and went about his business.
Two years prior, Busta got into an altercation with another man while at the Revolt Music Conference in Miami. Video obtained by TMZ at the time showed the Hip Hop legend shoving him against a set of stairs. An entourage quickly stepped in before things spiraled.
Then in 2015, Busta Rhymes was arrested on assault charges for throwing a Lean Body strawberry protein drink at an employee of Steel Gym in Chelsea, New York. He ultimately pleaded guilty to second-degree harassment after completing an anger management course.