Cam'ron Reveals New Mixtape And Assures Return Of The 'Old' Ma$e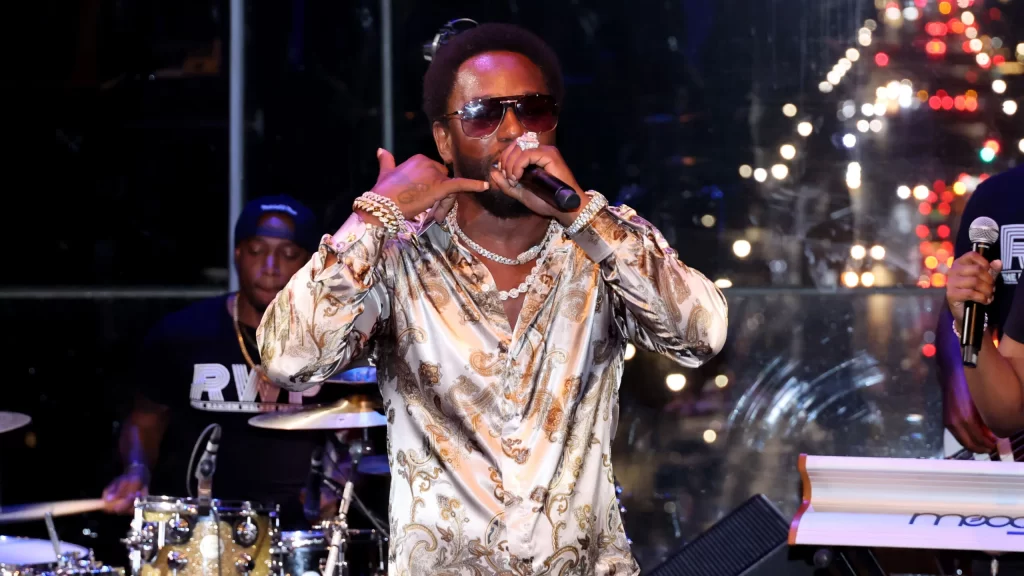 Cam'ron may be gradually transmuting himself into an internet personality, but it appears that he's not ready to retire from the rap game just yet. According to recent headlines, the rapper took to Instagram on Sunday to reveal his plans to release a new mixtape on July 28th. The post also included a sneak peek of one of the songs from the project, which showcases him rapping dexterous, blowhard bars over a soulful, thumping beat that feels resonant of the Diplomats' heyday.
"No gossiping, I don't deal with side talk/ I don't look for spots, man, I park on the sidewalk/ I told the cop, 'I don't care, I like to risk it/ I'll have another car here before you write the ticket,'" he recites on the unreleased song. In Cam's caption, he clues at the return of another rap legend: Ma$e. "Just warming up. @itiswhatitis_talk mixtape July 28…," he wrote. "#IIWII the new DEATHROW[.] WELCOME TO THE ROW N-GGA[.] We just got to summer leauge too!! Vegas we here!!! And by da way the old MURDA BACK!!!! @rsvpmase."
The caption alludes to the popular sports talk show It Is What It Is, which Cam and Ma$e started at the beginning of the year. As of right now, the show is available to watch for free on YouTube, but thanks to the duo's striking sense of humor and frequent insider scoops, it has generated an abundance of interest from the industry. In May, Cam previously disclosed that he was considering signing a deal for his sports show but didn't bother to mention the network or company.
"It Is What It Is on YouTube," he stated during an interview with Fox 5's Good Day New York. "Soon getting ready to do a deal. We won't say with who yet. I got a lot of people. I could have done a deal a month ago but I just want to weigh my options out. So, we'll figure it out." That came quickly after Cam signaled bringing It Is What It Is to Diddy's REVOLT, which evoked Ma$e to joke about his long-standing financial feud with his former Bad Boy boss. "God pls tell @diddy bring the briefcase cause I can't swap this out for publishing @mr_camron [crying face emojis] [fire emoji] #ThrowInTheTowel #NoLol," he bantered under an Instagram post of Puff and Cam hanging out in Miami.
While more information has yet to be provided, Cam's upcoming mixtape will be presented as his first full-length project since 2019's Purple Haze 2. Regardless of continuous talks of retirement, the 47-year-old isn't fully complete with music just yet. Last year, he delivered the long-anticipated U Wasn't There with A-Trak and reconciled with Ma$e and Jadakiss for "G.L.H." The song was meant to clash with the trio's "3 Headed Monster Tour," and while the trek essentially got canceled, that didn't interfere with them providing a one-night-only concert at the world-renowned Apollo Theater in January.