Cardi B Claims Somebody 'Dropped The Ball' On Properly Releasing Raunchy 'Up' Single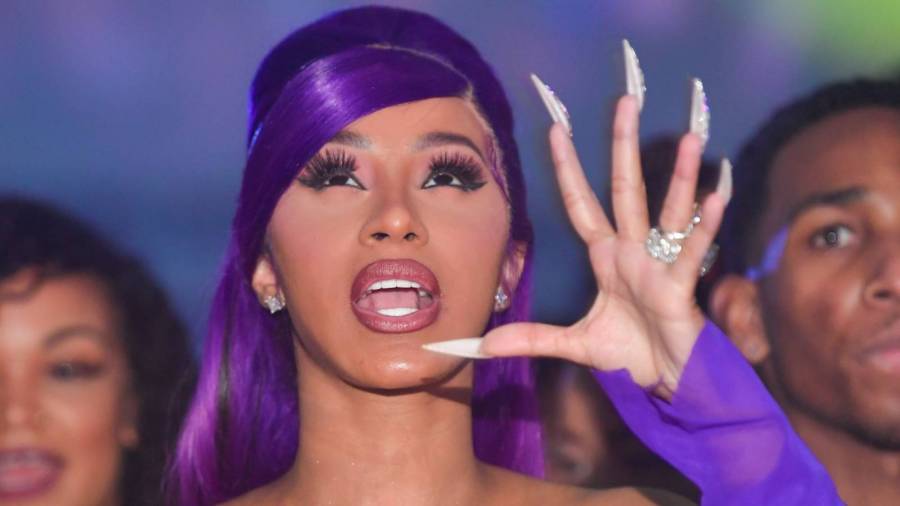 Cardi B made her triumphant return late Thursday night (February 4) with a new video for her latest single "Up." While the YouTube video has racked up over 20 million views since its premiere, the single itself has apparently run into some hiccups.
In an Instagram Live video, the former stripper-turned-Grammy Award-winning rapper explained why she feels like somebody on her team didn't fully do their job.
"I'm really grateful for the music video, it's turning out amazing," she says in the clip. "I'm really upset right now. The Devil has been working really fucking hard, let me tell you. Because, I know people are having troubles finding the song on iTunes. I don't even think the music video is up on iTunes yet.
"I don't know who dropped the ball and gave in or didn't gave in or whatever to iTunes, but I've been working. I've been calling people on the label all night. I don't know. Make sure you check it out on all streaming services. I think the song was turned in late to avoid leaks and stuff. "
View this post on Instagram
The "Up" single has already been marred by controversy. Shortly after its release, two New Jersey rappers — Mir Fontane and Mir Pesos — accused Cardi of knowingly ripping off their August 2020 single "Stuck." Taking to Twitter, both aspiring artists compared their hook to the "Up" hook and wanted some answers.
In a statement to HipHopDX, Mir Fontane assured their beef wasn't personal.
"We recorded 'Stuck' back in April 2020," Fontane told DX on Friday (February 5). "I freestyled the hook. We shot a teaser for the video in the summer and released the official video for the record on September 15. Me and Pesos' phones were blowing up this morning because fans were saying Cardi stole our song/hook.
"We have nothing against her in particular, but we have reason to believe our song 'Stuck' was used as inspiration for her new single, 'Up.' We do not believe this is just coincidence."
Cardi acknowledged the Camden duo's claims but refuted the allegations. She attempted to prove she'd been discussing the hook with Megan Thee Stallion as early as August 7, 2020 but failed to realize Mir Fontane posted the "Stuck" video on August 6, 2020. Needless to say, they are looking for some type of compensation.
"In terms of resolution — they want all creators to be properly credited and compensated for their work in all matters not just this," Mir Fontane's representative tells DX. "Pesos and Fontane's respective teams are working towards a resolution."