Cardi B Quiets Claims She's In An Abusive Relationship With Offset: 'I'm Sorry Y'all Never Smacked A N-gga'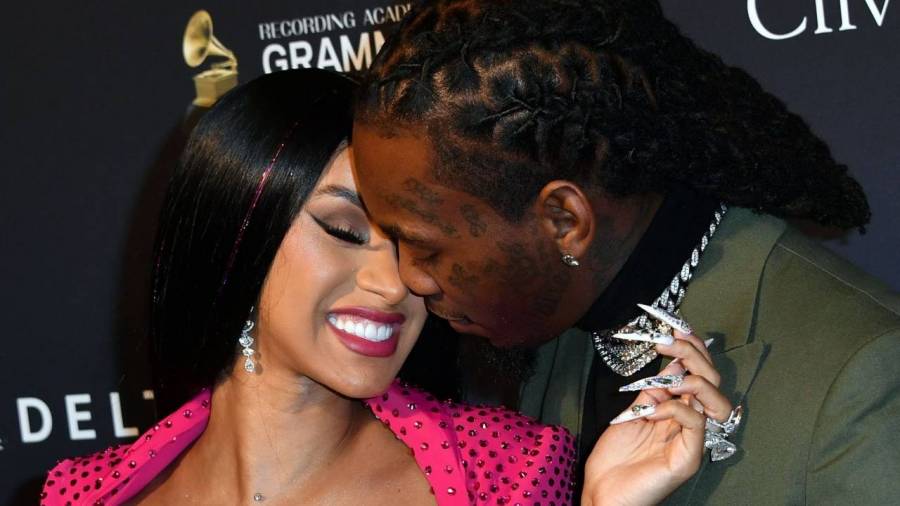 The Cardi B and Offset saga continues. After saying they're a couple once again, fans took to social media claiming she was in an abusive relationship, but Cardi wasn't having any of it and quickly defused the rumors Thursday night (October 15).
"I'm a bitch. I'm crazy as fuck. One day I want to be with a n-gga and the next day, I fucking don't," Cardi explains. "Sorry, I'm sorry y'all never smacked a n-gga. I'm sorry that I'm not y'all. I guess that's what y'all want from me. Y'all want an apology from me for living my life."
Imma just give ya a apology because ya want me to apologize for living MY LIFE the way that ya live https://t.co/3egfd0WYYw sorry .Im not perfect I don't want to be neither . pic.twitter.com/bxYBgCkhl8

— iamcardib (@iamcardib) October 16, 2020
Despite all the glitz and glam of Hollywood, Cardi maintains she's the same "crazy bitch" everyone saw on Love & Hip Hop: New York and even before then.
Imma make this very clear .Before I was a celeb I was crazy ass Cardi B.Same bitch ya saw on TV and on IG talkin shit and doing crazy shit .Im still that a lil bit more calm now but still the same .I don't know why ya expect something different now.This ain't Disney.

— iamcardib (@iamcardib) October 16, 2020
The Grammy-winning rapper posted a video mocking Twitter users trying to get her to leave Offset.
"Twitter users be like, 'Cardi, you're in a mentally abusive relationship. Oh my gosh. We gotta save you,'" she jokes. "And I be like, 'Alright, but can I fuck him today because I need to have sex and n-ggas in my DMs talking 'bout what up, big head?'"
Literally pic.twitter.com/YhGvcUuhVO

— iamcardib (@iamcardib) October 16, 2020
There was also a tweet Cardi quickly deleted from Thursday, where she admitted to "hitting" Offset and how she does most of the "shit-talking" in the relationship.
@iamcardib deleted Tweet. pic.twitter.com/RbEAgL6qz1

— Future Vegan (@LordTreeSap) October 16, 2020
It's been a headline-making week for Cardi, who spent the weekend turning up in Las Vegas for her 28th birthday. She also accidentally posted a nude photo to her Instagram Story, which sent social media into a frenzy.
Cardi detailed in an Instagram Live earlier this week how the explicit photo was meant for Offset's eyes only, but when she realized she posted it to the public, it was already too late. The Bronx bombshell then explained why she took the Migos rapper back after filing for divorce in September.
"One day I'm happy, the next day I wanna beat a n-gga up," she said. "I just be starting to miss [him]… It's hard not to talk to your best friend. It's really hard not to talk to your best friend. And it's really hard to have no dick."