Cardi B Quotes GloRilla Lyrics After Avoiding Jail Time In Strip Club Assault Case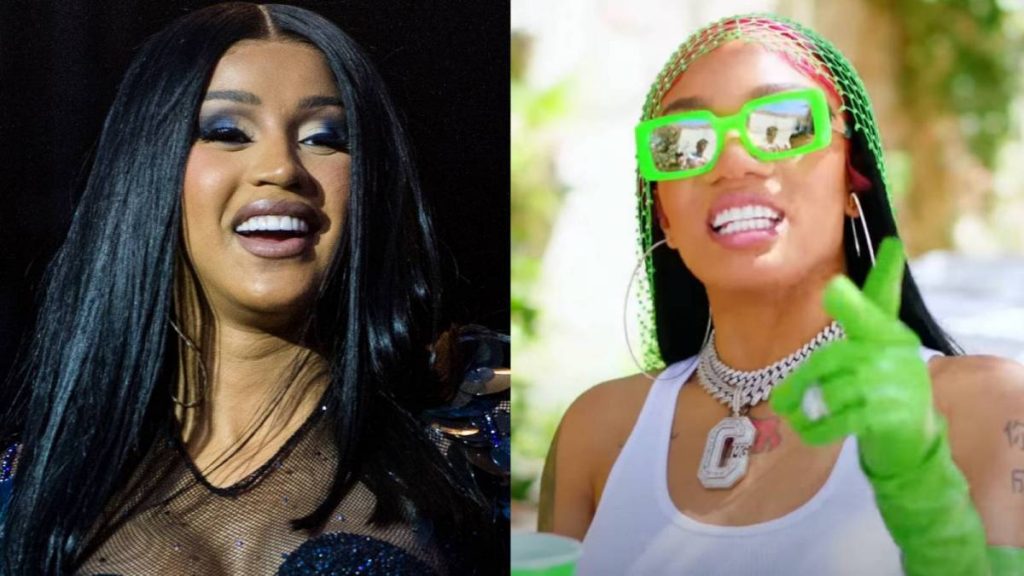 Cardi B won't be serving any jail time following the verdict in her 2018 strip club assault case, and she's channeling Memphis newcomer GloRilla to celebrate.
On Thursday (September 16), the leader of the Bardi Gang took to her Instagram page with clips of her leaving the courthouse and others of her in the actual courtroom. In her caption, Cardi quotes a line from GloRilla's 2022 single "Tomorrow."
"Everyday the sun won't shine, but that's why I love tomorrow," Cardi wrote under her post.
Cardi took a plea deal and pleaded guilty to third-degree assault and reckless endangerment — both of which are misdemeanors — in a New York court on Thursday (September 15). She'll avoid jail time and was instead given 15 days of community service. Additionally, she is required to stay away from the victims of the strip club brawl for three years.
This isn't the first time The Bronx native shouted out Collective Music Group artist. During a conversation with Angie Martinez in July, Cardi B said Big Glo's breakout "F.N.F. (Let's Go)" single was the song of the summer.
View this post on Instagram
GloRilla caught wind of Cardi's praise and said she was grateful for the co-sign while also sharing a "crazy" Instagram DM exchange she had with Cardi B during a conversation with On The Radar Radio last month.
"I had just got off the plane, my first time coming out here," she began. "As soon I get off the plane, she hearted something because I used to always DM her all the time, I would blow her up. I don't know what it was I sent her, but I know she hearted it, and I text her after she hearted it. She text me back, then she sent me the little voice message. I was like, 'Ahhh Cardi!'"
GloRilla has seen a lot of love from fans and her peers, but she's not immune to the critics. There have been some people as of late negatively commenting on her looks, and she isn't going to take the insults sitting down. The 23-year-old took to her Instagram Story last month and addressed all the trolls that have been targeting her telling them they better get used to her.
"This my last time addressing this, you MFs better get [used] to this slim body, green pretty ass eyes & big beautiful nose of mine," she wrote. "Cause ain't a damn thing gone change. y'all can hate y'all self all ya want but I luv me some BIG GLO."
Coi Leray, who has seen her fair share of body shamers, came to Glo's defense writing: "SHE SAID WHAT SHE SAID!!"