Cardi B Tells Mariah Carey She Feels Stupid Around Celebrities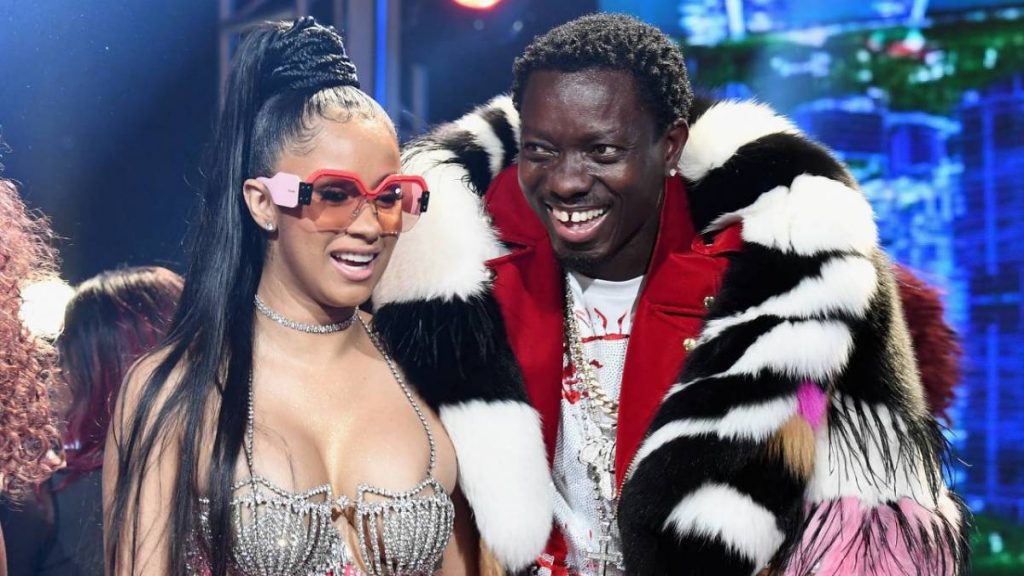 With Cardi B inching toward the release of her anticipated sophomore album on the heels of "Up," she graced the cover of Interview magazine on Tuesday (February 23). The interview conducted by none other than music mogul Mariah Carey as the pair of stars shared experiences in the industry, reflected on their childhoods and more.
View this post on Instagram
While Cardi has a vivacious personality, she maintains she shy around others — especially celebrities — and has held the same circle of friends since her childhood.
"I'm really shy," she explained to Mariah. "We're doing this over the phone, but if it was in person, I wouldn't be able to look you in the eyes. That's how nervous I get around celebrities. And sometimes my head starts talking, like, 'Oh my gosh, I look stupid, I feel stupid, I'm dumb.'"
Cardi continued, "I've always had the same friends. I'm very loyal. If I'm your friend, I'm going to always ride hard for you. But if you don't ride hard for me or you do some funny shit, I'm going to feel a certain type of way."
View this post on Instagram
The Bronx bombshell opened up about the body insecurities she had while growing up and how she didn't feel confident in herself until she got surgery on her boobs and butt.
"Even when I was 18 and became a dancer, I had enough money to afford to buy boobs, so every insecurity that I felt about my breasts was gone," Cardi shared. "When I was 20, I went to the urban strip club, and in the urban strip clubs, you had to have a big butt. So I felt insecure about that. It took me back to high school. So I got my ass done. And then I felt super confident."
View this post on Instagram
As far as her Invasion of Privacy follow-up, the wait goes on for fans of the Grammy-winner. Cardi says she still has work to do to bring the project across the finish line.
"I feel like I'm missing some songs," she explained. "Everybody's rushing me to put it out, but I don't know if it's the right time. People always have crazy expectations, especially when it comes to female rap. It's not like it's a competition, but people are always comparing and comparing and comparing. It's almost like they want to see you fail. I hate the feeling when I don't do something really good."