Cardi B Thanks Beyoncé For 30th Birthday Gift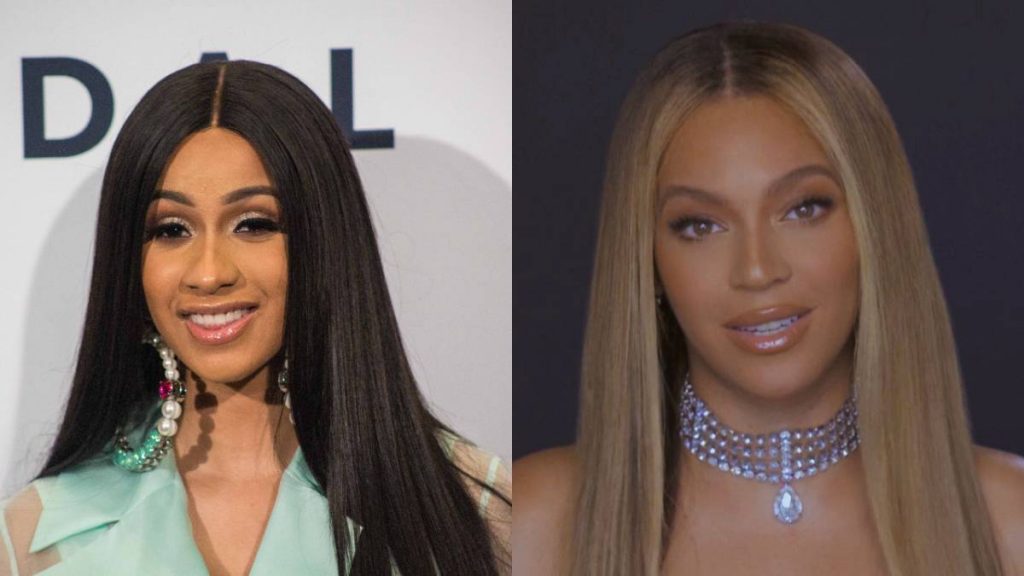 Cardi B has thanked Beyoncé for a heartfelt birthday gift she got in celebration of her 30th birthday.
The "WAP" rapper celebrated her 30th on October 11 and took to Instagram on Sunday (October 16) to shout out Queen Bey for sending her a belated birthday gift: a thick bouquet of beautiful white roses.
"Oh yeah bitch cause motherfucking Beyoncé sent me some motherfucking flowers," Cardi said in a post on her Instagram Story. "At this point, I'm about to pull up to her house with some vegan cupcakes or something. Thank you so much."
View this post on Instagram
Cardi celebrated her 30th birthday with a cabaret-theme party on Tuesday night (October 11) at Poppy in Los Angeles, California, deeming it "Cardi's Dirty Thirty Cabaret."
YG, Chance The Rapper, Chloe and Halle Bailey, DDG, Karrueche Tran and DaniLeigh were all in attendance, with the burlesque dress code followed by most.
She was also flooded with gifts this year, and on Friday (October 14) showcased another meaningful gift she had received from Memphis-bred rapper GloRilla. Cardi had previously shouted out GloRilla's music, and she gave thanks by gifting her friend a slew of new jewelry for her 30th — including a Patek Phillipe watch.
"So I'm in the studio with GloRilla and she… I don't even got no words to say," Cardi said, appearing emotional. "She gave me some Van Cleef earrings … but she also gave me a fucking Patek, bro!"
"Like, what the fuck?! Nobody ever does something so beautiful like that but my man," she continued, before joking: "Now you my woman. If that's my man, you my woman. Fuck that."
Cardi added in her Instagram caption: "Y'all look what @glorillapimp just gave me !!!!! I love her for fuvkin ever …I wanna cry but imma Gangsta!!!!"
View this post on Instagram
Beyoncé and Cardi have formed quite a bond this past year. Earlier in 2022, the R&B legend joined TikTok with Cardi B's help. Bey had posted a compilation video of fans dancing to her latest single "Break My Soul," and Cardi B could be seen strutting along to the song.
Cardi also previously received an autographed copy of the singer's latest album Renaissance on vinyl.
"To: Cardi B," Bey wrote. "Hard working, beautiful and talented queen, thank you for always supporting me. Sending so much love to you and yours. Respect, Beyoncé."
Cardi said she plans to display the vinyl in a glass case inside her home and joked about making sure the album got its own security unit.
"Look what Beyoncé sent me! Read it bitch," Cardi said on IG. "It was so beautiful, so lovely. I'm gonna put it in a glass frame with laser beams on it and anybody that gets next to it is gonna get electrocuted on muthafuckin' sight. I just wanna say thank you. I feel so special."
View this post on Instagram

Cardi B has also remained a formidable foe to Queen Bey, and over the years has decimated a few of her musical records. In 2018, Cardi became the first female artist to have five entries in the Top 10 of Billboard's Hot R&B/Hip Hop Songs chart at the same time. In addition, Cardi B became the only artist to achieve this with her first five chart entries.
Cardi B was previously tied with Beyoncé, who in May of 2016 had four songs rank within the chart's Top 10 at the same time, according to Billboard.