Casanova Proclaims His Innocence In Federal Racketeering Case: 'Rappers We Are A TARGET!'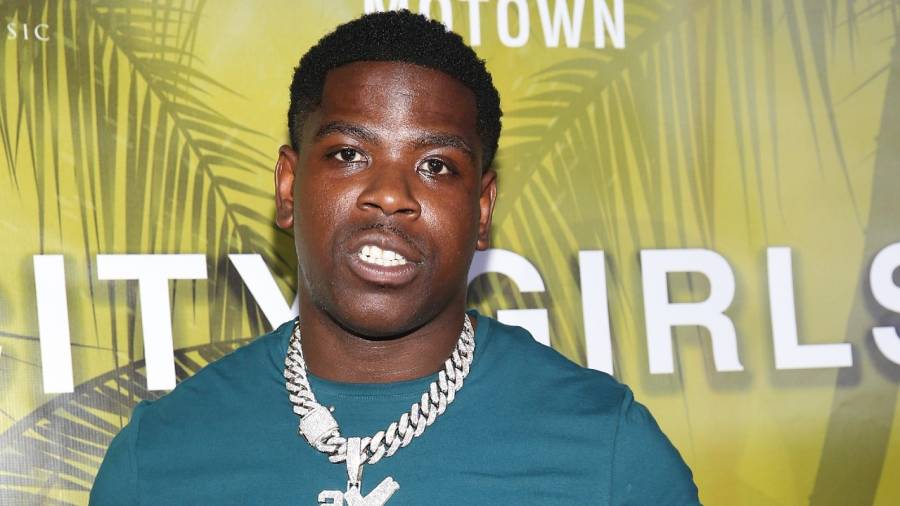 New York, NY – In the famous platinum-selling words of Casanova's Roc Nation boss JAY-Z, he says he's not guilty.
In a video filmed just before he turned himself in on federal charges at the Midtown South precinct of Manhattan on Wednesday night (December 2), the Brooklyn native addressed his fans and maintained his innocence as he gave a word of advice to his peers.
"As you already know I'm fighting serious charges right now," he began. "But um, I'm innocent – that's one. Two, I been fighting my whole life so I'll get through this. But just understand how they could get you jammed up.
"You don't know nobody, you ain't got nothing to do with nothing – they'll still get you jammed up. Rappers, we are a target. Just be careful out there. Watch who you associate with, watch who people bring you around and I'll see y'all soon, God willing."
View this post on Instagram
The "Get The Strap" rapper is being accused of racketeering conspiracy, firearm possession and conspiracy to distribute controlled substances, and could face up to life in prison if convicted of the racketeering charge. The indictment also included 17 other people, all of whom the FBI alleges are members of the Untouchable Gorilla Stone Nation gang.
Casanova's longtime girlfriend and daughter's mother Jazzy shared a video of the rapper before he went inside as well, where he professes his love for her and promises he'll see her soon. In her caption, she also proclaims his innocence.
"Last night was the longest, worst, emotional ride of my life riding with my husband to surrender hisself knowing what he's up against," she wrote. "I just wanted to hold him in my arms and scratch is back (like he loves me to do) forever at that moment but He's the strongest man I know and one thing about Cas is he dont run from his problems he faces them like a man.
"We gon get through this. Don't believe everything you see! my husband is innocent until proven guilty always remember that and we're gonna fight for his freedom! I love you baby me and Cassie got you like you had us and I'm still repping 2X 2thedeath."
View this post on Instagram