Casanova's Gorilla Stone Associate Cops Plea Deal In Ongoing RICO Case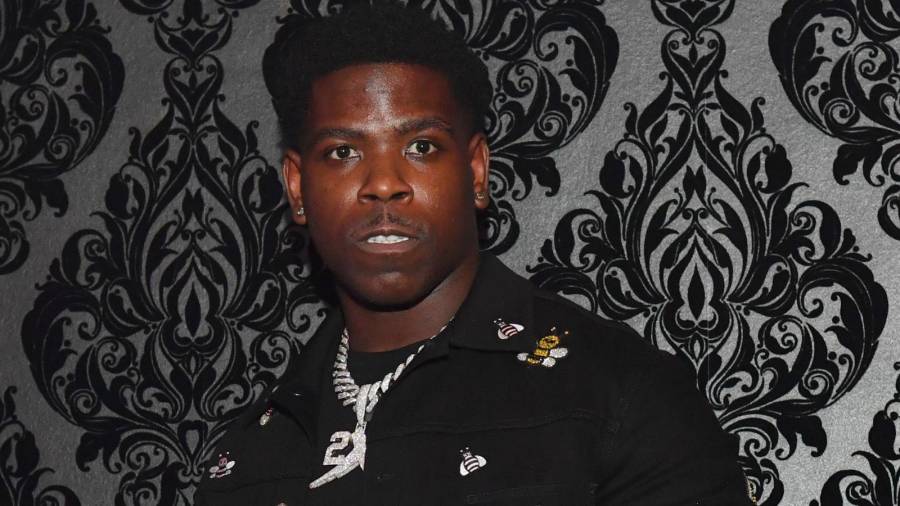 Casanova and 17 other alleged members of the Untouchable Gorilla Stone Nation gang were named in an indictment following their arrests in December 2020. Charges for the group ranged from attempted murder and racketeering to assault and fraud.
Now, one of those members has reportedly copped a plea deal. According to AllHipHop, high-ranking member Brandon "Untouchable Dot" Nieves is expected to plead guilty in November. Prosecutors accuse Nieves of being the "co-Godfather of Gorilla Stone Reign," one of the eight "Caves" (or subsets) that comprise Gorilla Stone.
Nieves was reportedly caught on a wiretap with two other Gorillas Stone members, who were plotting to stab anyone who violated the rules while locked up.
Along with another alleged Gorilla Stone member Ahmed "Ammo" Walker, Nieves was among those recorded talking about selling drugs and other Gorilla Stone activity.
Nieves had already been on probation since 2015 for ordering a prison stabbing on behalf of Gorilla Stone. He faces a mandatory minimum sentence of 15 years in prison if convicted on charges of Racketeering Conspiracy, Narcotics Conspiracy, Possession of Firearms in Furtherance of Narcotics Conspiracy and Aiding and Abetting.
Nieves will plead guilty on November 18 at 2:30 p.m. local time in Courtroom 520 at the White Plains Courthouse.
In July, fellow Casanova affiliate Brandon "Stacks" Soto — who was one of the original members named in the indictment — learned he could possibly face the death penalty. Prosecutors claim Soto participated in the September 2020 murder of 15-year-old Jalani Jones.