Cash Money Rapper 9lokkNine Arrested Again As Attempted Second-Degree Murder Charges Loom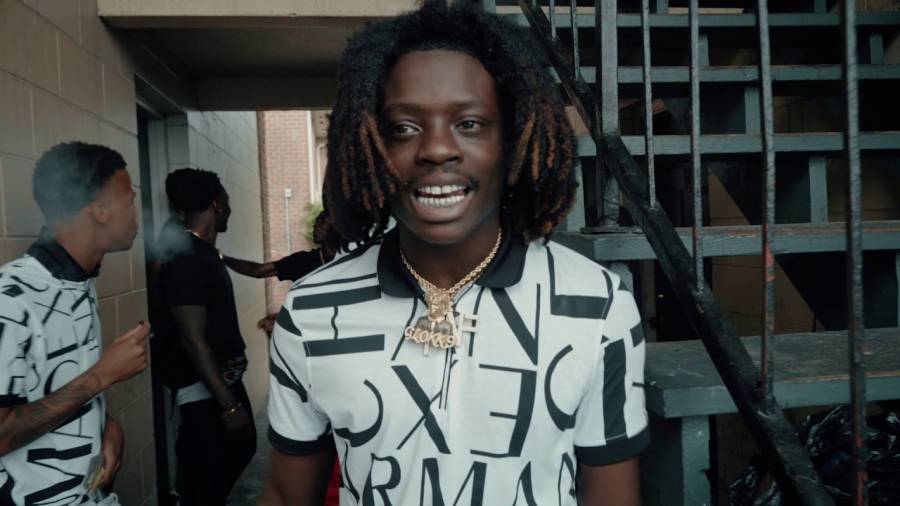 Orlando, FL – 9lokkNine was arrested in Orlando, Florida for the second time in less than a month on Friday (October 30).
According to Orange County inmate records, the rapper — real name Jacquavius Smith — was taken into custody around 7:25 p.m. local time on multiple charges, including possession of a concealed weapon by a convicted felon, possession of a firearm by a convicted felon and possession of a shorthanded gun, rifle or machine gun.
Orange County Jail
9lokkNine was arrested on similar charges last month. On October 8, the 20-year-old was popped for possession of a firearm by a convicted felon and possession of a short-barreled rifle.
In that case, he was allegedly the target of a shooting at Orlando's Mall at Millenia. Once officers arrived on the scene, they arrested both the alleged shooter Jaheim Graham and 9lokkNine on an outstanding warrant stemming from charges related to a shooting he's accused of being involved in over the summer.
On July 24, he was arrested on five counts of attempted second-degree murder following a shooting in Orlando's Rosemont neighborhood. A woman told officers she and three of her children were in the living room watching television when her other daughter ran into the room screaming "Get down, get down" as bullets hit their home.
The daughter told officers she was looking out of a bedroom window when she saw two black sedans park in front of the home. Several men exited the vehicles and started firing at the house. Police discovered bullet holes in the garage door, front door and a window along with shell casings on the street.
The daughter later identified one suspect as "Ballpark," an associate of 9lokkNine, and confirmed the two are "always together." 9lokkNine's defense lawyer David Bigney told a judge his client willingly surrendered to police the moment he found out there was a warrant for his arrest.
But apparently, the "223's" rapper is having a difficult time staying out of trouble. He currently remains behind bars and his bond has been revoked.