Cash Money Records Icon Juvenile Has Found A New Hustle During The Pandemic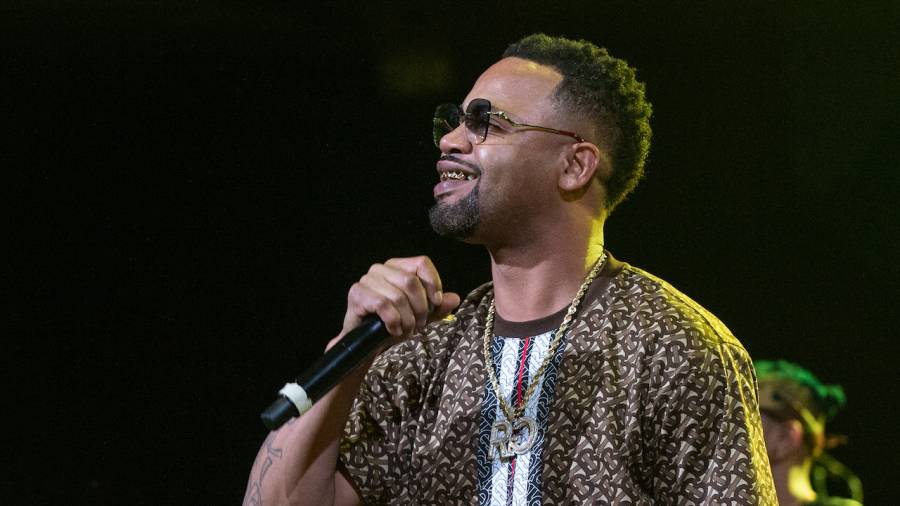 Juvenile has used the COVID-19 pandemic to continue practicing the mantras of his breakthrough single, "Ha."
The New Orleans rapper has started his own high-end furniture company called Made By Juvie and has utilized his Instagram page to show off different creations for the likes of Trombone Shorty, various wall mounts, personal bars, liquor dispensers and more.
"How y'all doin', this ya boy Juvie Tha Great," the "Ha" rapper shared in an Instagram video promoting Made By Juvie on November 18th. "Just talkin' to everybody out there who's really been supporting me from day one and all the way up until now. Even the ones who just started supporting me or even the ones who like good product. Y'all check me out at MadeByJuvie.com. Got some good products on there and the website is officially open. Go on there and see if you find something you like."
View this post on Instagram
The luxury brand focuses on custom lighting, tables, chairs and more items for any home, office or studio. The majority of the materials Juvie uses to create the different items include "metals, wood, electricity and paint" according to the Made By Juvie website.
Lamps run from $199 to $5,200, liquor dispensers run from $179 to $799 depending on your preference of wall mounts or bar/table dispensers and the Transformer table listed on the site runs for $3,000.
With the recent moment of healing between Gucci Mane and Jeezy on the Verzuz stage, perhaps Juvenile's wish of getting Lil Wayne to square off against JAY-Z will happen.
"JAY-Z and Wayne," he told Power One 106's Melissa Rios, Teddy Mora and DJ Carisma back in August. "C'mon, let's stop playin'. JAY-Z, Wayne. I'm puttin' Drake in the conversation, but let it be one of them three. Let it be the top dogs. I've been telling Wayne he was the best rapper since day one. He used to always put JAY-Z on a pedestal and I used to tell him 'Aye, man. You not hearing what I'm hearing.'"