Chance The Rapper's Chicago Nonprofit Hosts Turkey Giveaway For The Holidays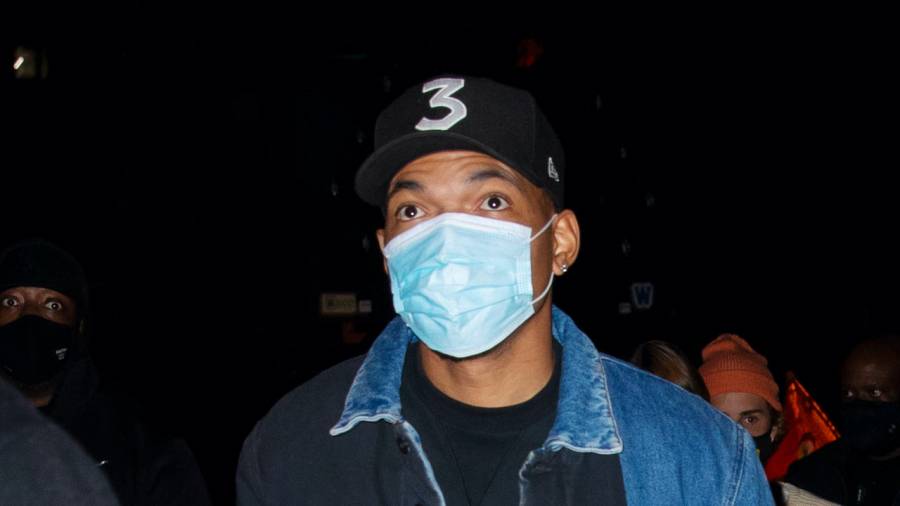 Chicago, IL – Chance The Rapper made sure families along Chicago's East, West and Southsides had turkeys for the holidays amid the COVID-19 pandemic.
The Coloring Book rapper and his Social Works non-profit organization spent on Tuesday (November 23) and Wednesday (November 24) helping give away 1,500 turkeys across six different locations. He shared various videos of giving back on his Instagram account, passing out turkeys as a long line of cars stretched down the block. Individuals who weren't driving could also use Lyft codes to get to the giveaway to pick up their turkeys.
View this post on Instagram
View this post on Instagram
Chance founded SocialWorks in 2016 with an aim to empower the youth through the arts, education and civic engagement. The giveaway was his first-ever turkey give back to the community.
In lieu of the COVID-19 pandemic, Chance is joining a number of rappers across the country helping give back to their communities. The Chicago rapper has also been vocal about putting his integrity over certain looks, including turning down a potential Super Bowl commercial with McDonald's over monetary issues. Ultimately, McDonald's didn't use Chance for the 2017 Super Bowl commercial, instead opting for a look-alike.
"I was supposed to do a Super Bowl commercial with them," Chance told fellow Chicago naive and designer JoeFreshgoods on Twitter. "They played wit the money and when I said no, they hired a fake me."
I was supposed to do a superbowl commercial with them. They played wit the money and when I said no, they hired a fake me. 😒😒

— Chance The Rapper (@chancetherapper) October 5, 2020